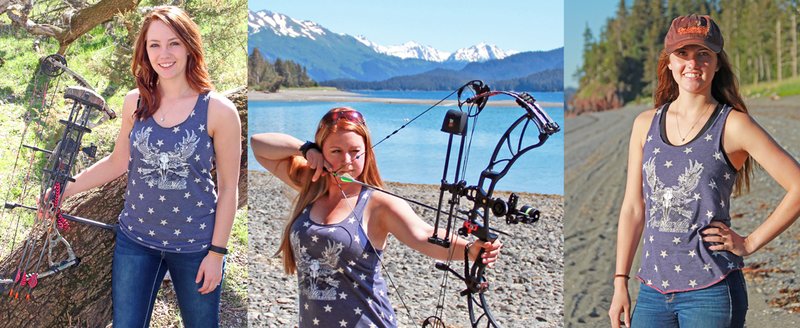 I initially launched the brand as "Rockstarlette Bowhunting" and it rapidly grew beyond just a brand - into an incredible team of women that also believed in my vision! The brand was built on the idea of empowerment, building others up while encouraging and promoting hunting for women. As the business grew I constantly had ladies asking me about expanding the business concept beyond just bowhunting to include women who gun hunt, fish, bowfish, trap, hike, shed hunt, and more! I wanted the brand to be inclusive to as many women as possible who are passionate about the outdoors in all facets. And so the brand recently EXPANDED into Rockstarlette Outdoors!!

Rockstarlette Outdoors is an outdoor lifestyle clothing company. These are clothes that you wear in your everyday life that represent who you are, the things that drive you, inspire you, that make you who you are. We love to celebrate ladies who love the outdoors! The women who feel our brand represents them are strong, independent women. They are tough but feminine, they are fierce but kind. They believe in our motto "Encourage. Inspire. Empower" and they are not afraid to shout out someone else's accomplishment and to cheer others on. Encouraging others in no way takes away from your own accomplishments. We believe in positivity and kindness! If you were a Rockstarlette Bowhunting brand fan before - never fear!! We will still continue to carry our bowhunting logo clothing! We will just be adding other outdoor pursuits to our line up throughout 2017 and continuing!

- Owner/Founder Joni Marie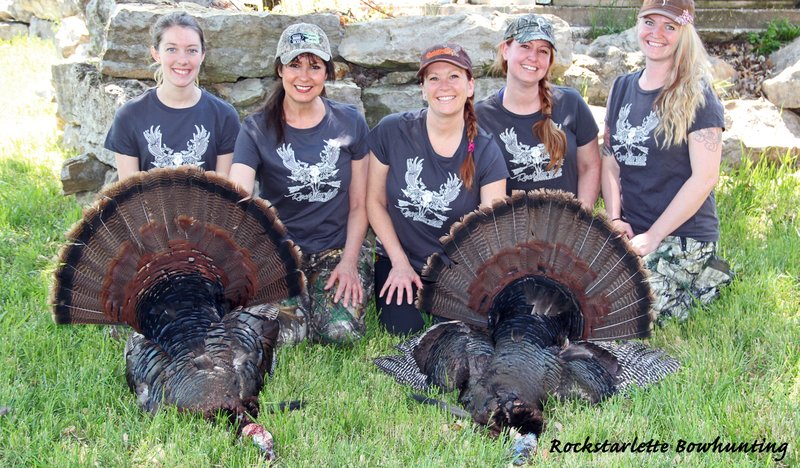 Some of the Rockstarlette Outdoors Grrrls on a group archery Turkey hunt in Kansas in 2015!
---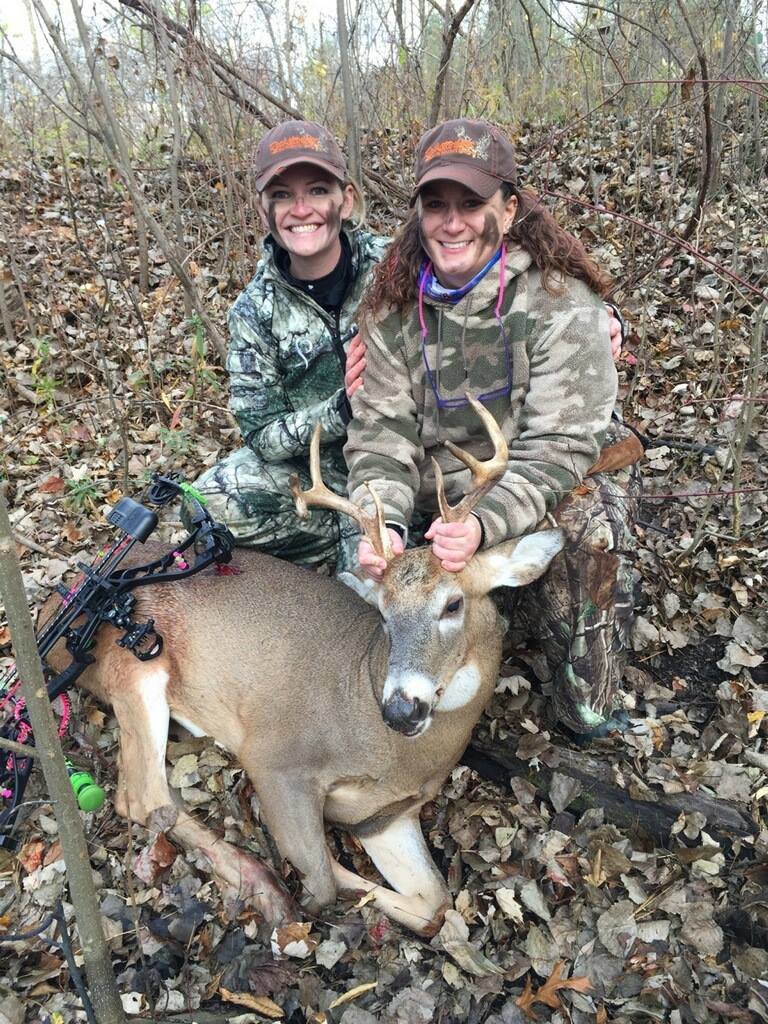 Rockstarlette Outdoors Pro Staffer Kate was so thrilled to be with
Brand Ambassador Alyssa when she harvested her first ever archery buck!!
That kind of encouragement and support is what we are all about!
---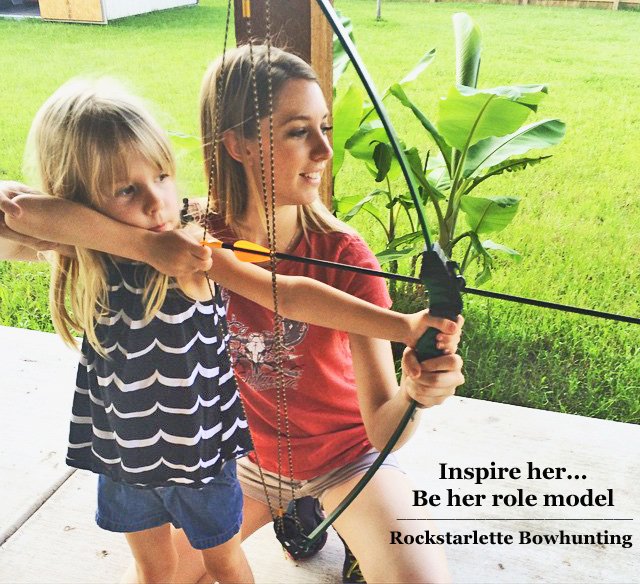 Rockstarlette Outdoors Pro Staffer Ashley, inspiring her daughter to shoot!!
Parenting done right in our books!
---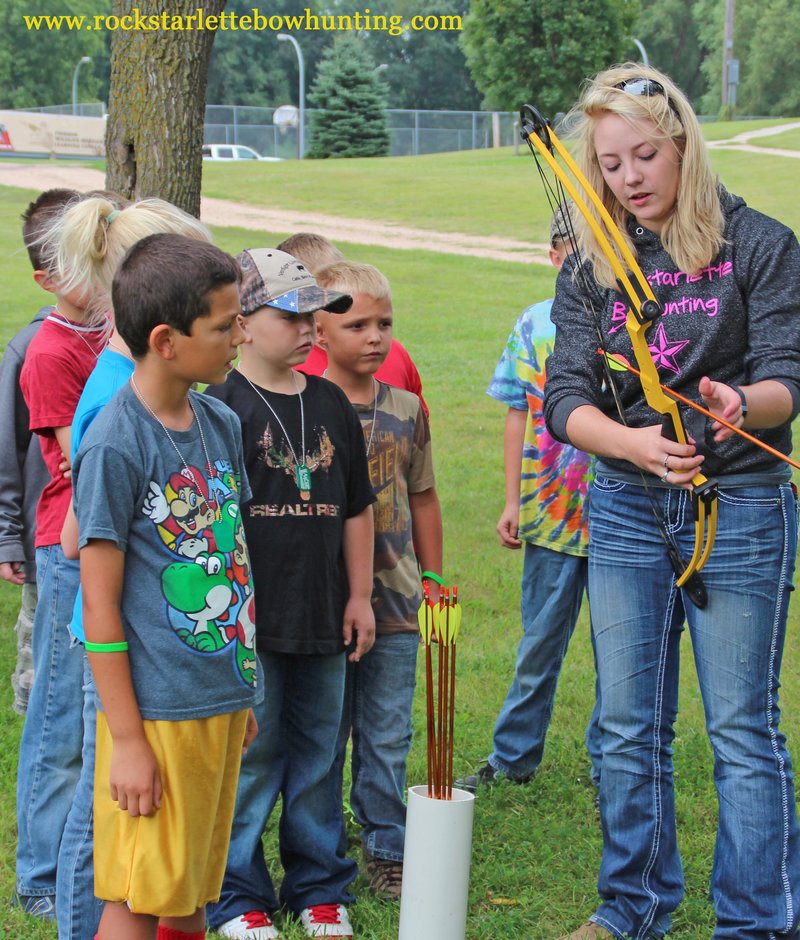 Rockstarlette Outdoors Field Staffer Kylie teaching a group of youth how to shoot!
Passing our passion for archery on to the next generation is incredibly important to all of our staffers!
---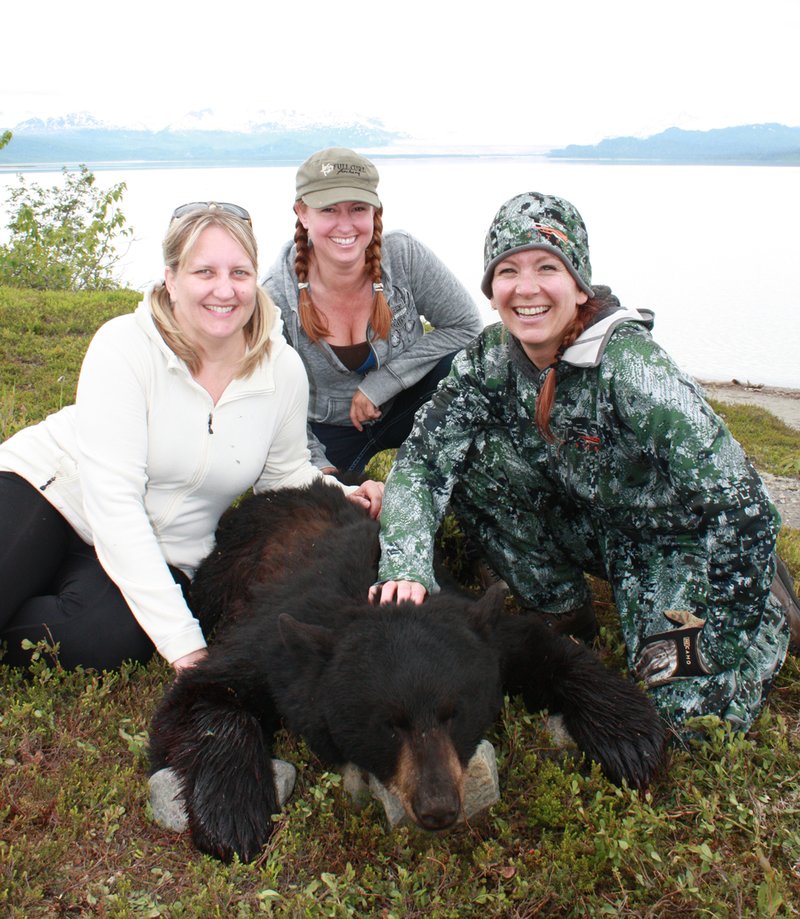 Ladies Alaskan bear hunt! It was so fun for us to be there to
cheer on
Rockstarlette Outdoors
Pro Staffer Jayme when she took her first ever black bear with a bow!
---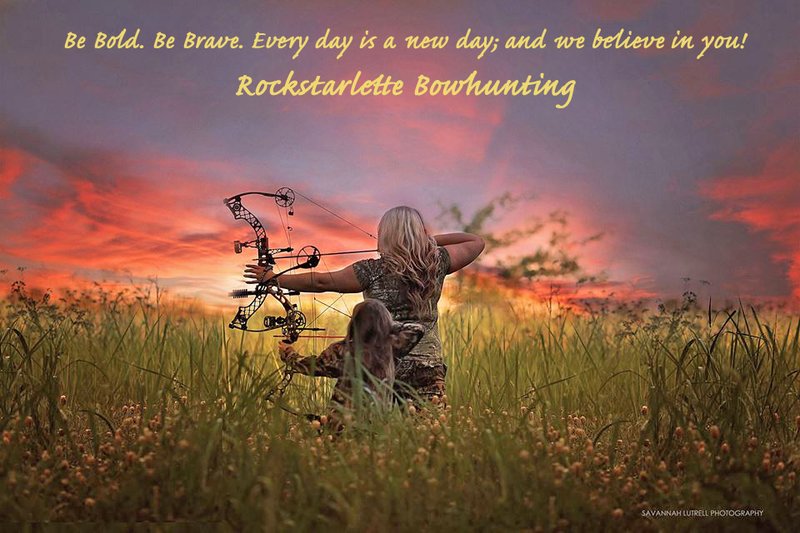 Be Bold. Be Brave. We believe you can do anything you set your mind to! Beautiful photo of Rockstarlette Outdoors Field Staffer Courtney and her sweet daughter Camden! Amazing moment captured by Savannah Lutrell Photography!
---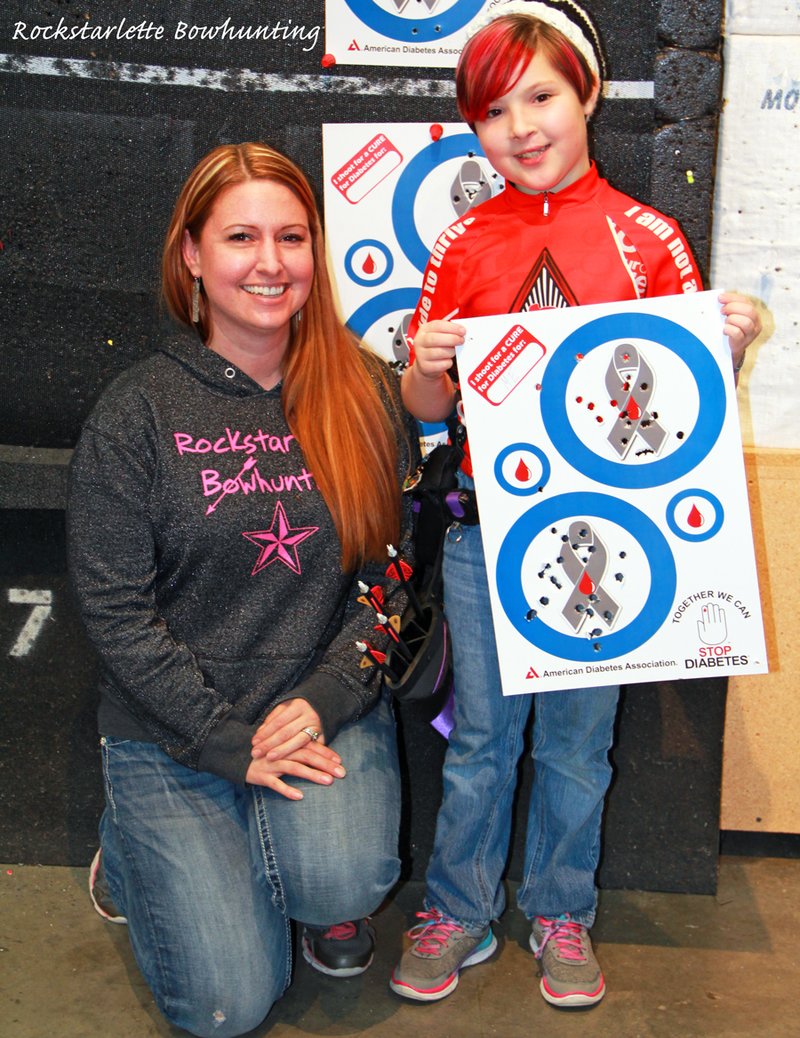 Rockstarlette Outdoors Founder Joni co-sponsored a Diabetes Benefit Shoot in 2015 in Alaska.
This photo is of her with one of our youngest RO customers for whom Diabetes Awareness is very important!
It is so great to be able to use our love of archery to help raise funds and awareness for important causes
in our local communities!
---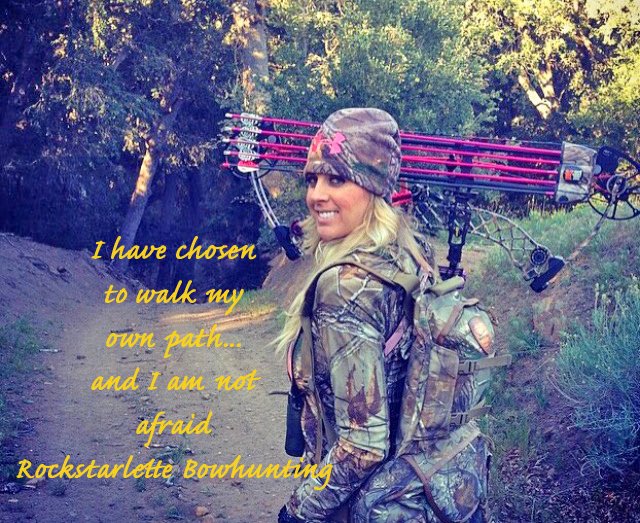 Rockstarlette Outdoors Pro Staffer Priss believes that "every day is a second chance."
No matter what happened yesterday, you always have a chance to make a fresh start.
We believe in the incredible strength and resilience of all women!
---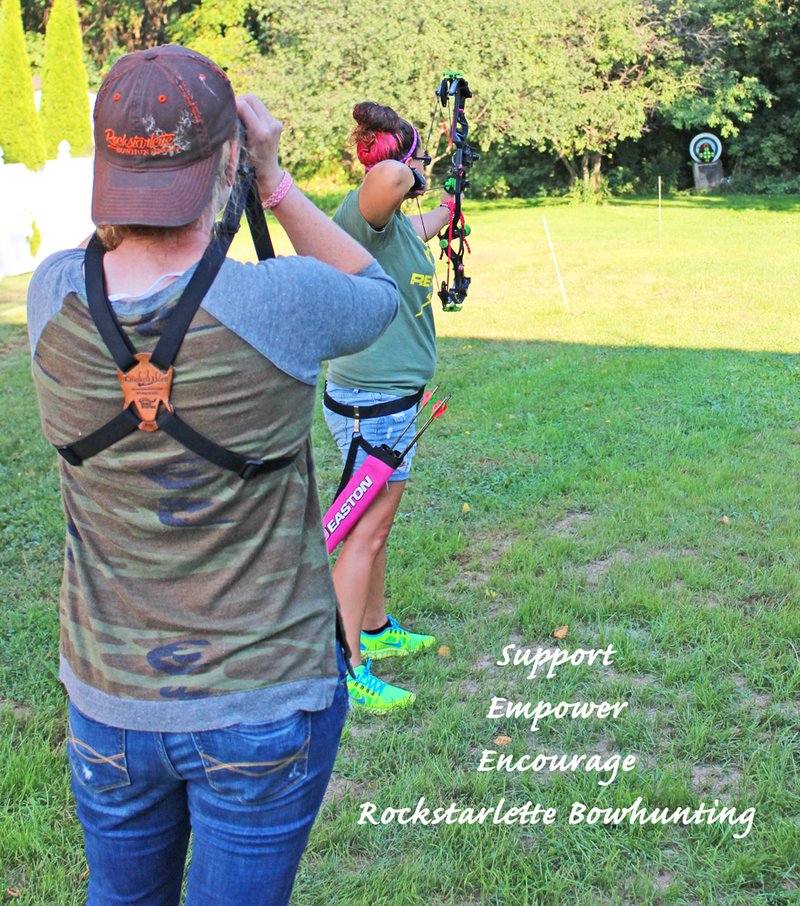 Rockstarlette Outdoors Pro Staffer Kate, helping Brand Ambassador Alyssa sight in before her deer hunt.
---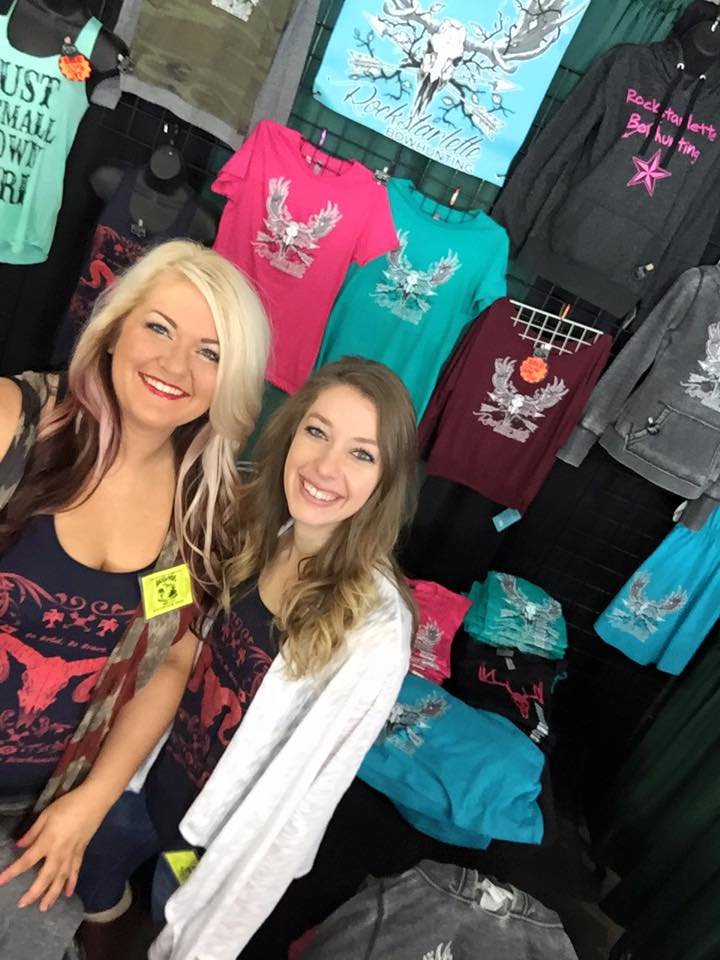 Courtney and Ashley working the Rockstarlette Bowhunting booth at the Oklahoma City Hunting Show
---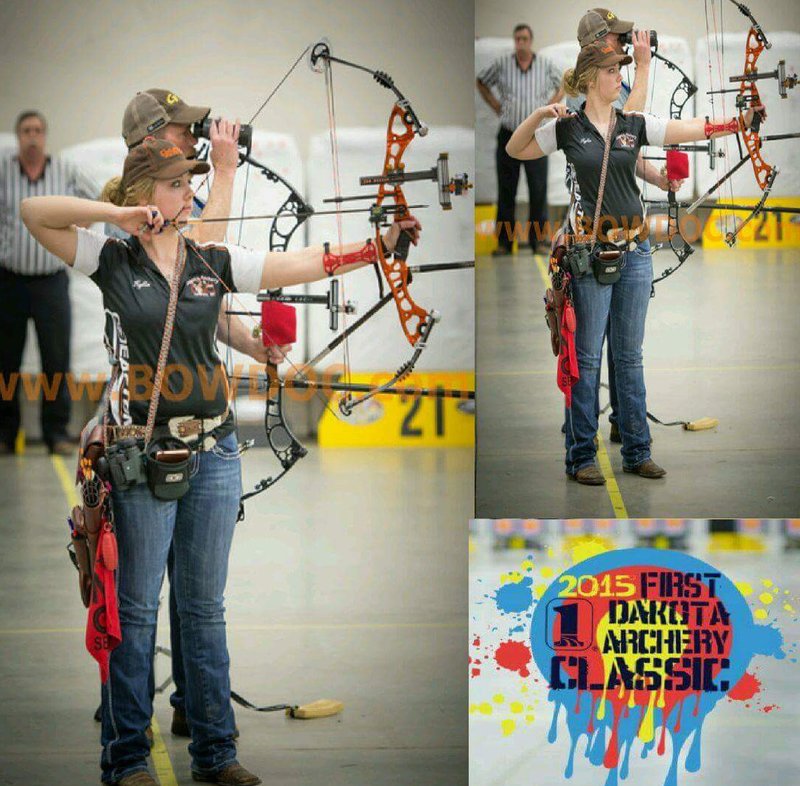 Rockstarlette Outdoors Field Staffer Kylie enjoys both teaching archery and shooting competitively
---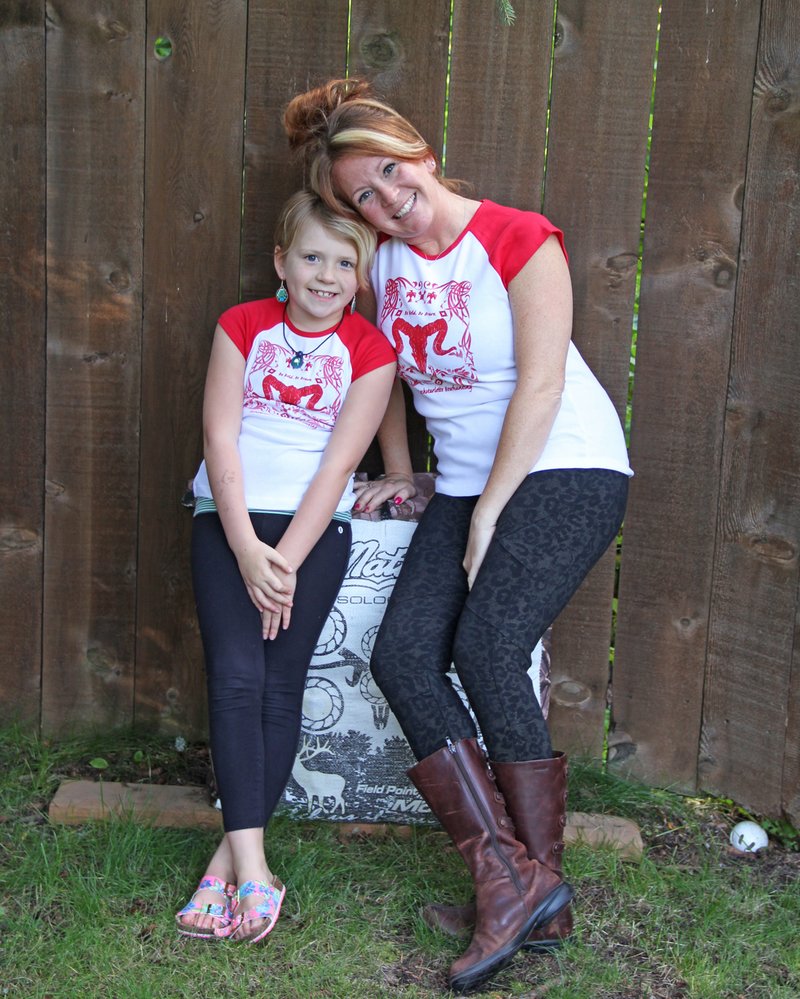 Rockstarlette Outdoors Pro Staffer Jayme, with her beautiful daughter
Meadow.
It's so important to all of our staff to pass a love and respect of
the outdoors
on to
the next generation! We want to be good role models and inspire confidence in
the young women around us!
As Wayne Gretzky once said, "You miss 100% of the shots that you never take!!"