Meet the Rockstarlette Outdoors Grrrls!

(Our Team of Field and Pro Staffers and Brand Ambassadors!):
Scroll down to read more about: Joni, Ashley, Priss, Jayme, Kate, Shannon, Courtney, Kylie, Shay, Steph, Lisa, Alyssa, Jenny, Inez, Angie K, Angie P, Courtney, Kelly, Kandis and Nicky!!
---
Rockstarlette Outdoors Founder/ Owner Joni Marie:
Joni was born and raised in Alaska. She grew up working on a commercial fishing site with her family every summer and really valued the life lessons she learned there about hard work and a love for being in the outdoors! She is an avid bowhunter; inspired by her fathers 40 year legacy as an Alaskan Master Hunting Guide. Joni was the Co-Founder of Alaska's largest archery store; which she operated for 7 years. During the years she owned the archery shop she taught thousands of men, women and youth how to shoot a bow, outfitted them for their hunts and found a real passion for the education side of hunting. After selling her archery store, she has continued to teach as a volunteer instructor for Department of Fish and Game's BOW Program and as a NASP Certified Youth Archery Instructor. She was incredibly proud to receive the Diana Award in 2013 from Safari Club International for her work in Conservation and helping to grow the sport of archery through education. Joni is a National Factory Pro Staff Shooter for Xpedition Archery, HHA Sports and Prois Hunting Gear. She also enjoys being a contributing writer for several hunting magazines and the Alaska State Coordinator for Prois. Joni has taken 24 animals with her bow including being the 6th Woman ever in history to take a Brown Bear with a bow, multiple Black Bear, Alligator, Moose, Turkeys, Wild Boar, Spanish Goat, Javelina, Wart Hog, Impala, Zebra, Kudu, Gemsbuck, Wildebeest, Ostrich and many more. She also loves shooting shotguns for duck hunting, is a passionate second amendment supporter and loves to go octopus hunting, clamming and beach combing in the summers in her home state of Alaska!

Visit the "Our Vision" section of the website to learn more about her concept behind the brand in her own words!!
---
Rockstarlette Outdoors Pro Staff: Jayme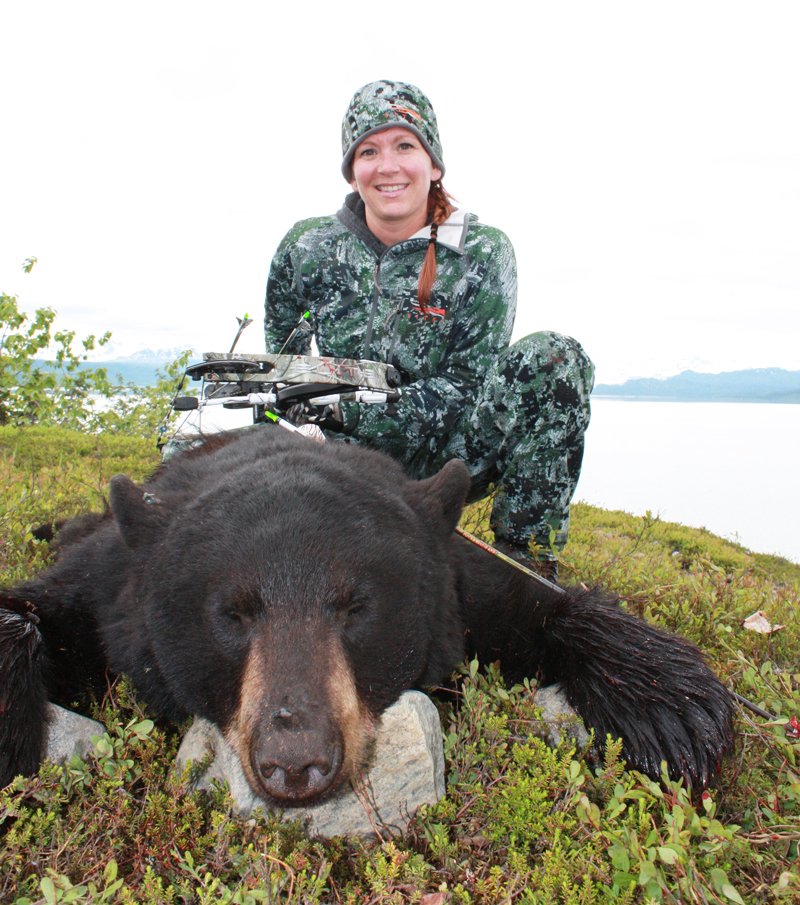 Born and raised in Alaska, Jayme has always loved the outdoors; but became truly passionate about hunting in 2012 when she took her first Black Bear with a bow on a Rockstarlette Outdoors Women's bowhunt. After that, she had the bug for bowhunting and has been pursuing it every chance she gets. In 2013 she took an Alligator with her bow in Florida that measured an HUGE 11 ft 4 inches. She enjoys volunteering to teach Women's Archery classes for Alaska Department of Fish and Game, is a NASP Certified archery instructor and loves to inspire others to get into the sport she loves. One of our favorite quotes from Jayme, that speaks to any avid hunter is what she said on the way home from one of our hunts, "

hunting feeds my soul

". For her, hunting gave her strength and confidence in herself and she is now passionate about sharing that with other women so that they have that experience too! Jayme is also an avid salmon fisherman and loves to go camping and get away from it all with her children every change she gets.

---
Rockstarlette Outdoors Pro Staff: Ashley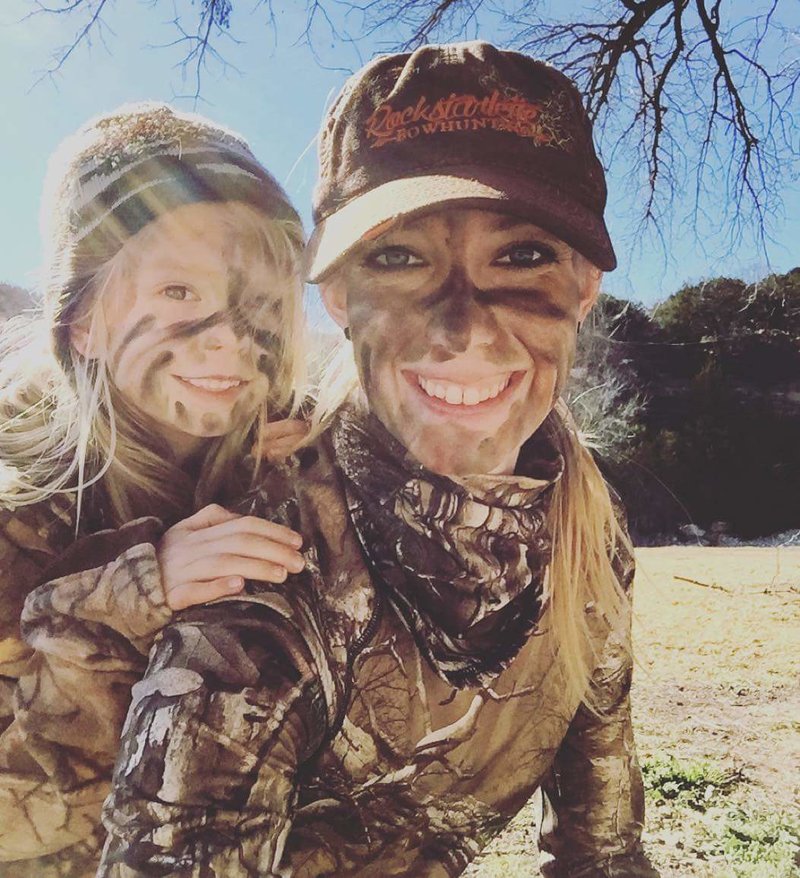 Ashley is proud to represent RO from the great state of Texas!

She is passionate about both hunting and 3D / target archery as well as fishing, bowfishing, kayaking and spending time at the beach!
She loves taking her daughter along with her when she hunts to pass on her love of the outdoors as well as to teach her wildlife conservation. Ashley is due with huntress #2 very soon!!
Ashley is very passionate about ethical hunting, about adequately preparing for a hunt and about ensuring that she gives that animal the respect that it deserves in her harvest. She is co-owner of Noxious Camo Clothing and Hunt Bomb with her husband Scott.






---
Rockstarlette Outdoors Pro Staff: Kate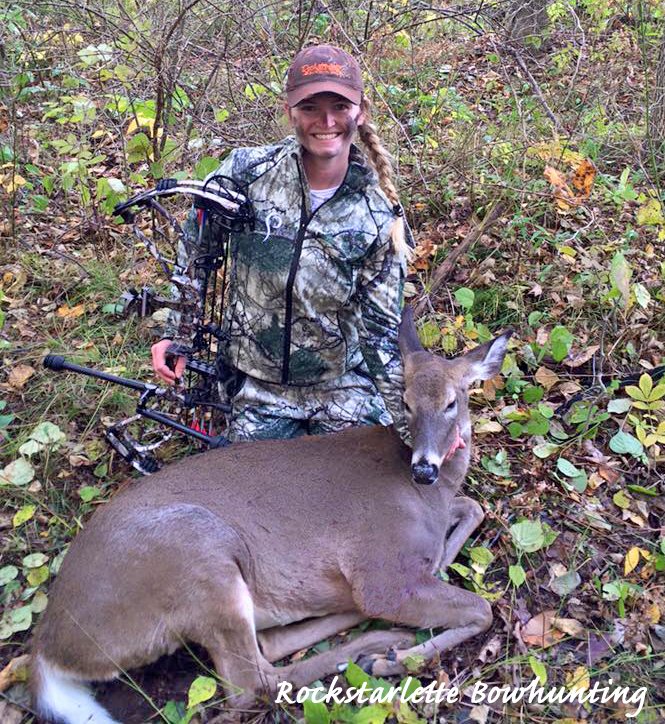 Kate was born and raised in western NY. She's always loved the outdoors: hiking, camping, fishing, boating and more. In 2012 she discovered her passion for archery. In her first year of bowhunting she harvested a Whitetail Deer with a bow, and she's been a bowhunting enthusiast ever since. Kate travelled to South Africa in 2014 on a Rockstarlette Outdoors sponsored "all girls" bowhunt and harvested an Impala and a Vervet Monkey. She is proud to also be a National Pro Staff Shooter for Obsession Bows and a Hunting Staff for Prois.
Kate is a very busy mom with a large family and in addition to recently heading back to school to get her degree in nursing, she also finds time to coach her daughters cheerleading team! Kate can fall asleep pretty much anywhere, anytime (possibly a side effect of the large family and very busy schedule). We are seriously considering creating a whole Rockstarlette hunting-blind sleeping series just of Kate randomly snoozing on hunts because we find this super amusing (and very endearing) :)......
---
Rockstarlette Outdoors Pro Staff: Priscilla "Priss"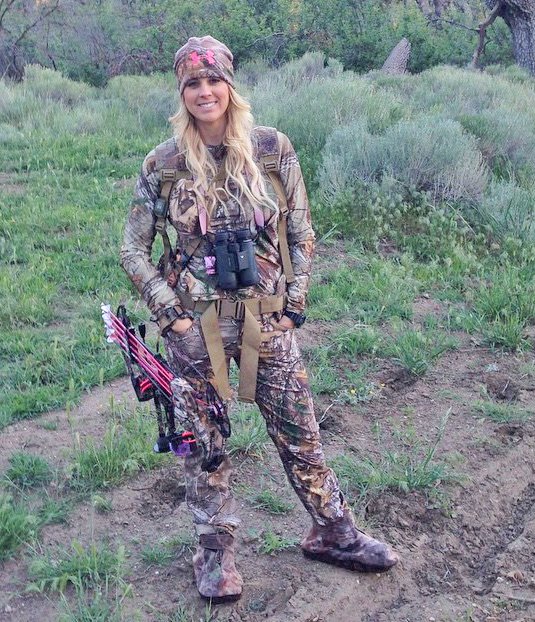 Priss started with Rockstarlette Outdoors in 2015 as a Field Staff and moved to a Pro Staff position in 2017! She represents RO in California. Her goals and outlook on supporting and inspiring women in hunting align exactly with ours and we are thrilled to have her on our team!
"My passion for the outdoors started at the age of 10 when I harvested my first deer with a gun. I began archery in 2012 because I wanted something more challenging. I have an addiction to living in the back country and to bowhunting. I enjoy shooting in 3-D archery tournaments and doing high intensity workouts to prepare for hunting season. Rockstarlette Outdoors is a group of beautiful, strong women who support and inspire other women; and I feel very blessed to be apart of this team!"


---
Rockstarlette Outdoors Field Staff: Kylie
Born and raised in northeast Nebraska, Kylie has a strong passion for the outdoors and conservation of the land, and especially hunting.
"My passion in archery specifically started when I tore my ACL in junior high track and from then on it has led me to competitive archery and bowhunting. I am currently a USA Archery Level 2 Instructor, and a full-time college student at Chadron State College in Chadron, NE. I am pursuing a Bachelors in Rangeland Management with a wildlife option. This degree has allowed me to learn the history of the land, participate in wildlife research and also broaden my knowledge in wildlife management. I am so excited to be a part of Rockstarlette Outdoors and share their mission of education and empowerment!"
"May the flight of the arrow enrich your life, as it has mine!"
---


Rockstarlette Outdoors Field Staff: Courtney
"I have always had a great love for the outdoors. I developed a passion for archery in early 2014, and spent my first season in the woods with my bow rather than a rifle successfully harvesting a whitetail just days before season ended. I am a single mother to a little archer named Camden. She goes everywhere with me and my daughter quickly followed my lead and became obsessed with archery as well. We also enjoy deer hunting together with our guns. We cherish every moment we are given in the woods together, and enjoy finding ways to spend our time outdoors outside of hunting season by shooting our bows daily, fishing and scouting for deer. I want to ensure that my daughter is raised with a love of the outdoors, and I enjoy encouraging other women and children to spend time in the outdoors as well."
Courtney represents Rockstarlette Outdoors in Oklahoma. She was thrilled to come along on our 2016 ladies group hunt to Africa where she took a Zebra with her crossbow and an Impala with her rifle. She is also a Field Operative for Sportsmans Box and enjoys handcrafting jewelry.
---


Rockstarlette Outdoors Field Staff: Shannon

Shannon represents Rockstarlette Outdoors in Idaho where she lives with her husband Shane, and three sons, Tyler, Mason, and Cooper.
"I have been incredibly blessed to have such an outdoorsy family. I am an avid hunter, with a specific passion for both bowhunting and gun hunting. When I'm not hunting, I spend my time fishing, and competing in 3-D Archery Shoots. I also enjoying sharing my hunting stories through writing. I have been honored to have my stories featured in several magazines and online blogs. One of my greatest joys is introducing newbies to fishing and hunting in the Great Outdoors. It is such a rewarding feeling! I am so thrilled to be part of the Rockstarlette Outdoors team!"

Shannon is also a Field Staff for Prois Hunting Gear and One More Ridge Productions.



---
Rockstarlette Outdoors Field Staff: Shay
Shay represents Rockstarlette Outdoors in Oklahoma.
In her own words:

"I am a small town gal from OK and I really try to get out and enjoy the little things in nature. My life revolves around my kids and the outdoors. I truly look forward to the hot summer days and going noodling or bowfishing. I also love going mudding and I love to bowhunt. There is nothing better than sitting alone in my tree stand closer to God and listening to nature, smelling fresh air and seeing deer or hogs just 20 yards away. I love the outdoors and want to help get more women and children out there to enjoy it too. I really enjoy being able to share what I love with others. I have been a fan of this company for quite a while and I love how the Rockstarlette motto shows how important it is to empower others and to always be positive!"
Shay is Co-Owner of Cypress Bottom Game Calls, and a staffer for Steady Form.
---


Rockstarlette Outdoors Field Staff: Steph

Stephanie represents Rockstarlette Outdoors in Ohio.
In her own words:
"Being raised by a farmer and outdoorsman the heritage of hunting was instilled in me at a very young age. The moment I harvested my first whitetail deer I knew there was no turning back. Knowing that you can provide for yourself, your family and not have to rely on others is one of the most rewarding gifts in life. My passion for hunting and adventure seeking has taken me from my home state of Ohio all they way across the US, to Northern Alberta, Canada and even to South Africa in the pursuit of big game. As long as there are tags to fill I will continue to chase my dreams and encourage as many women and children along the way to pursue their passions, get outdoors and experience life! It is truly an honor to represent Rockstarlette Outdoors."
Steph is a National Pro Staff for HHA Sports, Advanced Takedown Treestands, Bust a Buck Deer Lure and U Slide Bow Holder and she is the Co-Owner of Landgea.
---


Rockstarlette Outdoors Field Staff: Lisa
Lisa represents Rockstarlette Outdoors in California.
In her own words:

"My passion for hunting began eleven years ago, when my husband (then boyfriend) took me hunting for the first time. A hand call, a rifle, my man. I had found my three favorite things in life. After about a year of solid predator hunting, I was the first female hunter to be invited to my Father in Law's deer/elk hunting camp in Colorado, in the 30-plus years he had owned the property. Since then, I have shot multiple mule deer, coyotes, bobcats, and foxes. In addition to predator hunting, I also archery hunt for black bear and mule deer at home in California. For me, hunting is about being outdoors, being part of the food chain, and trying to study the behaviors of the animals I hunt. I strongly feel that hunting is an essential element in keeping quality wildlife abundant and diverse.
"
Lisa is also a staffer for Choice Ammunition.
---
Rockstarlette Outdoors Brand Ambassadors

:
Representing RO in Utah: Brand Ambassador: Kandis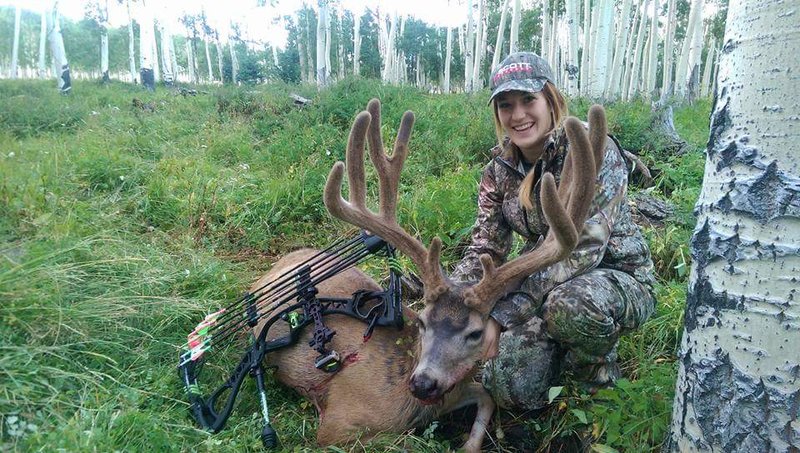 ---
Representing RO in North Dakota: Brand Ambassador Courtney W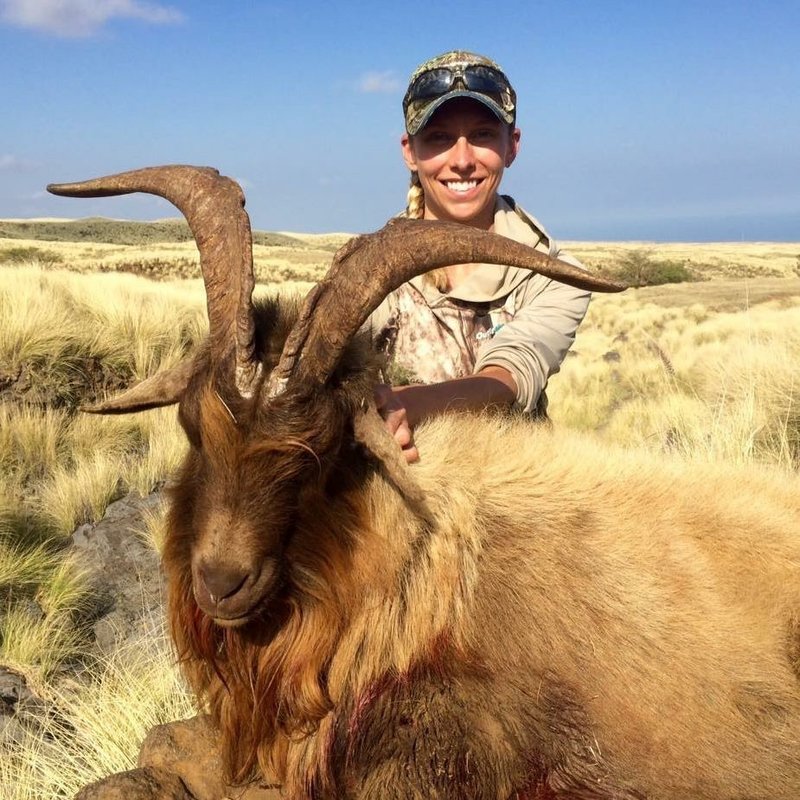 ---
Representing RO in Wisconsin: Brand Ambassador Angie P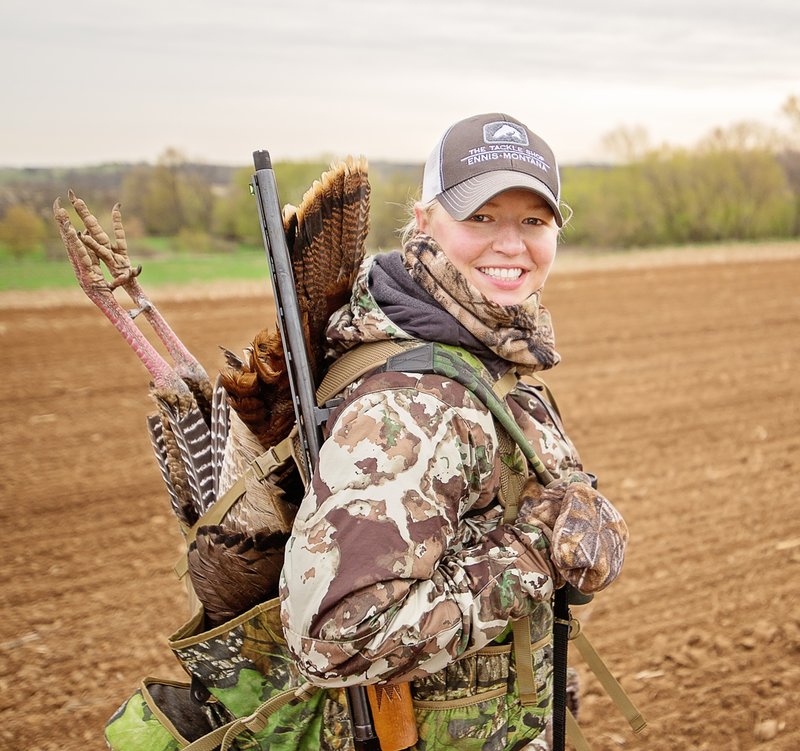 ---
Representing RO in Tennessee: Brand Ambassador Nicky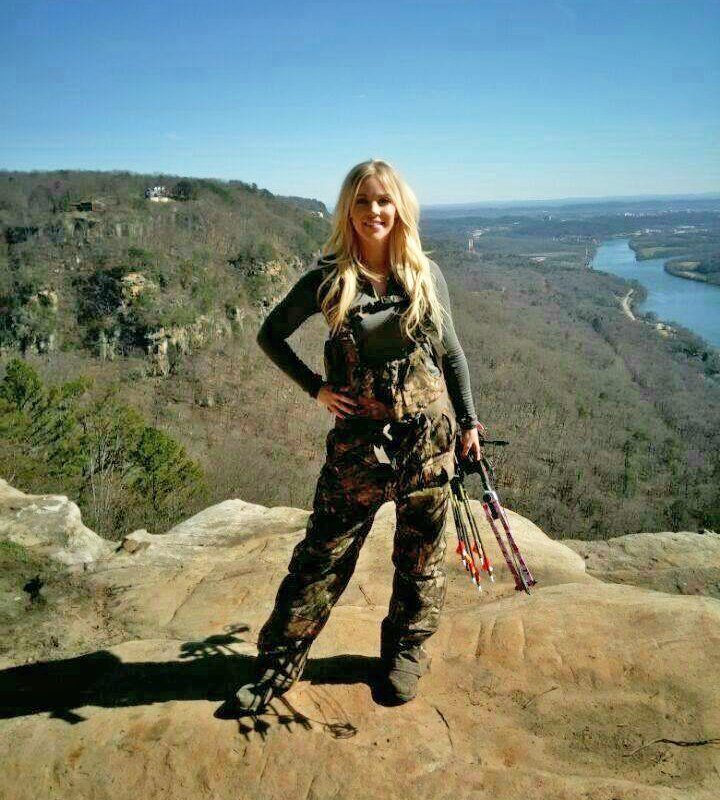 ---
Representing RO in Missouri: Brand Ambassador Jenny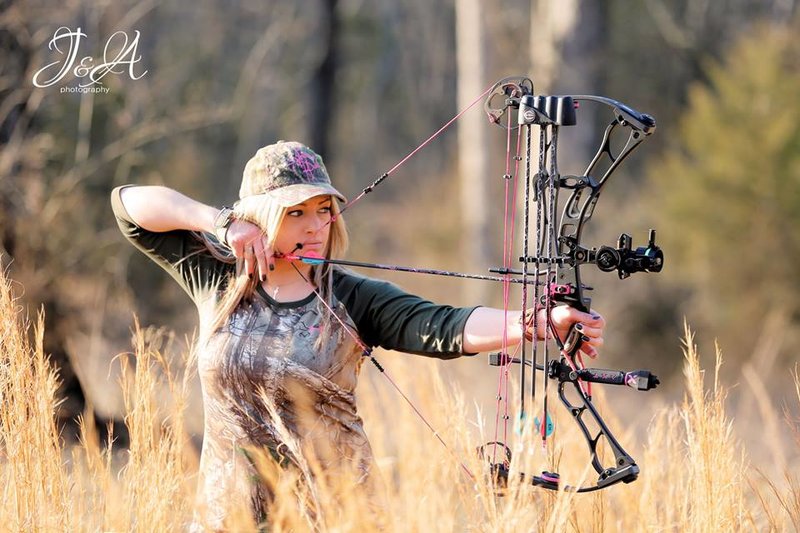 ---
Representing RO in California: Brand Ambassador: Inez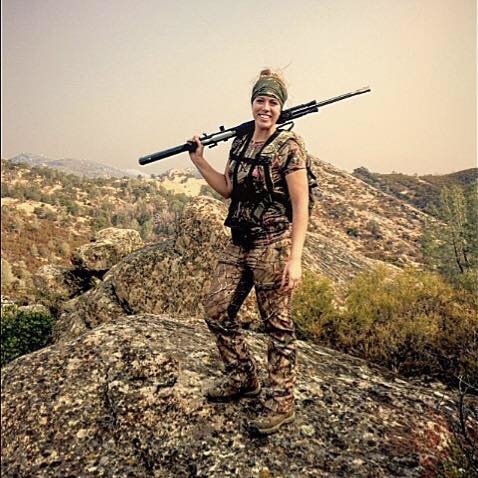 ---
Representing RO in Nebraska: Brand Ambassador Angie K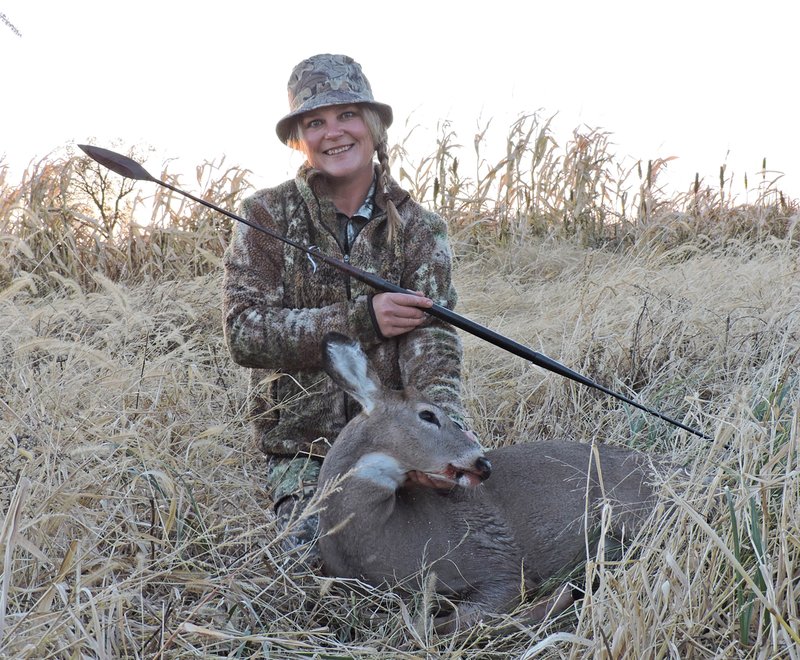 ---
Representing RO in Oklahoma: Brand Ambassador Kelly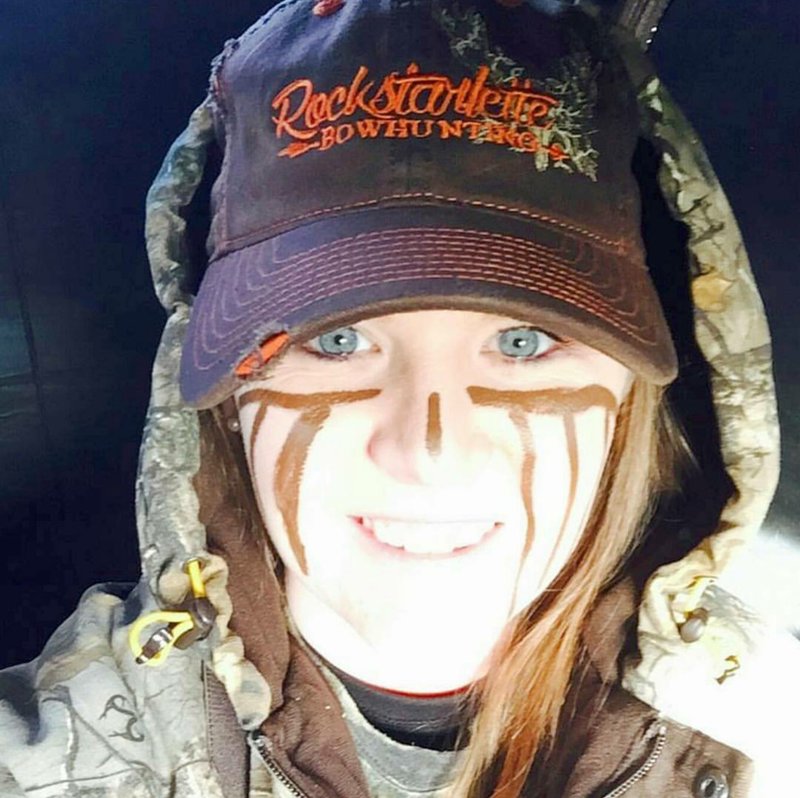 ---
Representing RO in New Jersey: Brand Ambassador Alyssa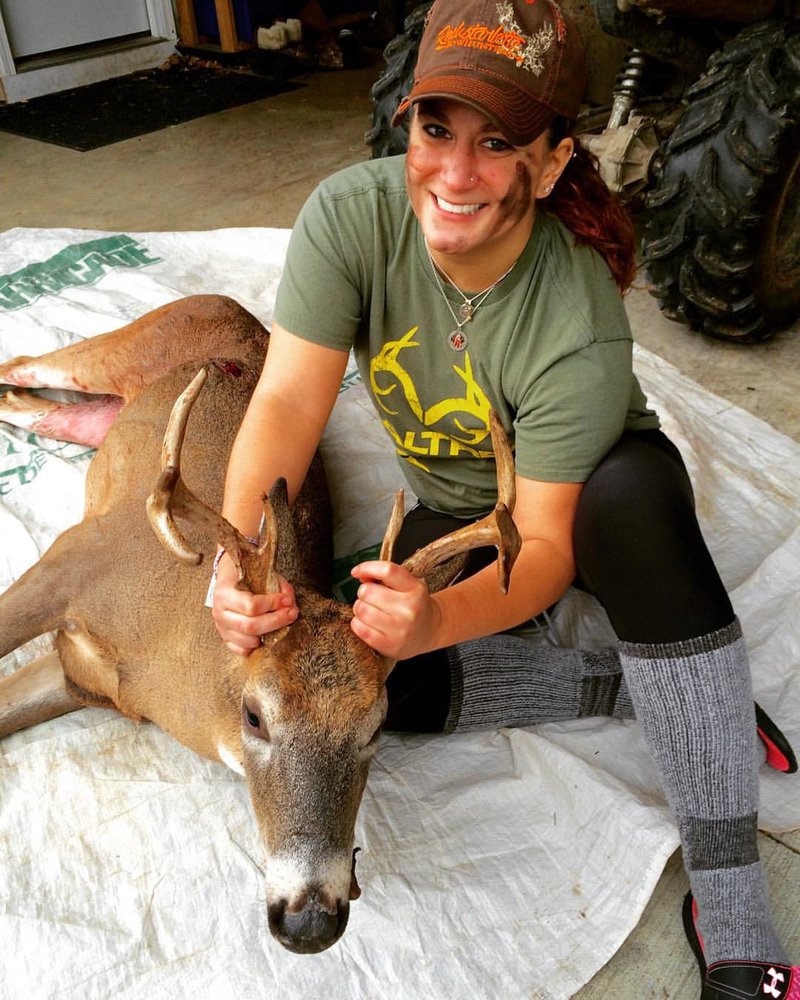 ---
Message from The Rockstarlette Outdoors Team:
We love to hunt! But more than that, we love to inspire other women to hunt, fish and to get out into the outdoors and find themselves, find their passion…..
Follow and connect with us on Facebook or Instagram; we want to hear from you – about your adventures, hunts, help you with your questions etc…!
Click the Facebook link below and "like" our page! Dont forget to use the drop down menu on Facebook per their new rules – to choose "get notificiations" in order to get updates from us!
https://www.facebook.com/RockstarletteOutdoors
---