Shannon is also a Field Staff for Prois Hunting Gear and One More Ridge Productions.
---
Rockstarlette Outdoors Field Staff: Shay 
Shay represents Rockstarlette Outdoors in Oklahoma. 
In her own words:

"I am a small town gal from OK and I really try to get out and enjoy the little things in nature. My life revolves around my kids and the outdoors. I truly look forward to the hot summer days and going noodling or bowfishing. I also love going mudding and I love to bowhunt. There is nothing better than sitting alone in my tree stand closer to God and listening to nature, smelling fresh air and seeing deer or hogs just 20 yards away.  I love the outdoors and want to help get more women and children out there to enjoy it too. I really enjoy being able to share what I love with others. I have been a fan of this company for quite a while and I love how the Rockstarlette motto shows how important it is to empower others and to always be positive!"
Shay is also a staffer for Steady Form.
---
Rockstarlette Outdoors Field Staff: Steph 
Steph represents Rockstarlette Outdoors in Ohio. 
 

"Growing up in the Midwest I was beyond blessed to live an outdoor lifestyle.  Hunting, fishing and gathering have been a way of life since as early as I can remember. Hiking through the woods, riding ATV's, getting muddy, playing in the creeks and streams always kept me outdoors.  I enjoy many sports such as softball, volleyball, golf, snow skiing and water skiing.  When I was only 16 years old I took up the sport of skydiving.  I guess you could call me a little bit of an adrenaline junkie.  My life revolves around the seasons.  As an avid hunter I'm always preparing for what's coming next.  I enjoy hunting whitetails, turkey, rabbits, coyotes and squirrels.  Some of my hunts have taken me across the country and the globe.  From hunting wolves in Canada to plains game animals in South Africa I'm always looking for my next adventure.  When I'm not hunting I'm harvesting.  One of my favorite spring time activities is picking morel mushrooms.  This is something I've always enjoyed doing with my friends and family since I was just a child.  Finding mushrooms when I was young will remain one of my fondest memories.  I spend most of my summers gardening and preparing for the whitetail season in Ohio.  I am very involved in land management and conservation.  The last year I have donated my time to the local Safari Club International chapter to help educate the blind through a Sensory Safari trailer they provide.  It has been a humbling experience to be part of such a great organization.  I have met so many wonderful women  through working in the hunting industry and my time spent representing amazing companies like Rockstarlette Outdoors who continually inspire and encourage women to pursue their passions no matter what they are! "
Steph is a Pro Staff for HHA Sports, Advanced Takedown Treestands and she is the Co-Owner of Landgea.
---
Rockstarlette Outdoors Field Staff: Courtney W: 
Courtney represents Rockstarlette Outdoors in North Dakota.

In her own words:
"I was introduced to the outdoors at a very young age by my father, tagging along with him every chance I got when he was farming, hunting, and fishing. He taught me a lot of valuable skills and I still enjoy fishing and deer hunting with him every chance I get. I was introduced to archery in 2013 and it quickly became a passion, and I harvested my first whitetail with a bow in 2015. I spend as much time as possible outdoors and I have a wide variety of outdoor interests including hunting, fishing, ice fishing, hiking, horseback riding, and camping. I'm always looking to expand my outdoor knowledge and skills and pick up new outdoor hobbies.
Courtney started as a Brand Rep for RO before moving into a Field Staff position. She is also a Field Staff for iHuntFit and Heated Hunts.
---
Rockstarlette Outdoors Field Staff: Angie
Angie represents Rockstarlette Outdoors in Nebraska.
In her own words:
"I grew up tagging along with dad on bird and coyote hunts, and now he tags along with me! My parents both instilled a love for the outdoors in me and along with my husband have been great encouragers and a huge support system for my crazy hunting habits. I love everything outdoors including hunting everything from birds to big game,  fishing and trapping. I've been bowhunting for 20 years and am also self taught in spear hunting. Challenging myself is my greatest adventure! I also love gardening, canning my own food and making custom jewelry and belts! I am very passionate about sharing what I love with others and helping them get a start on their outdoor adventures. Rockstarlette Outdoors is a wonderful group and platform to continue that and I'm grateful for the opportunity to be on this team!"
Angie started with RO as a Brand Rep before moving to a Field Staff position! She is also on Staff for Cabelas and Deaux Girl
---
Rockstarlette Outdoors Field Staff: Kandi

s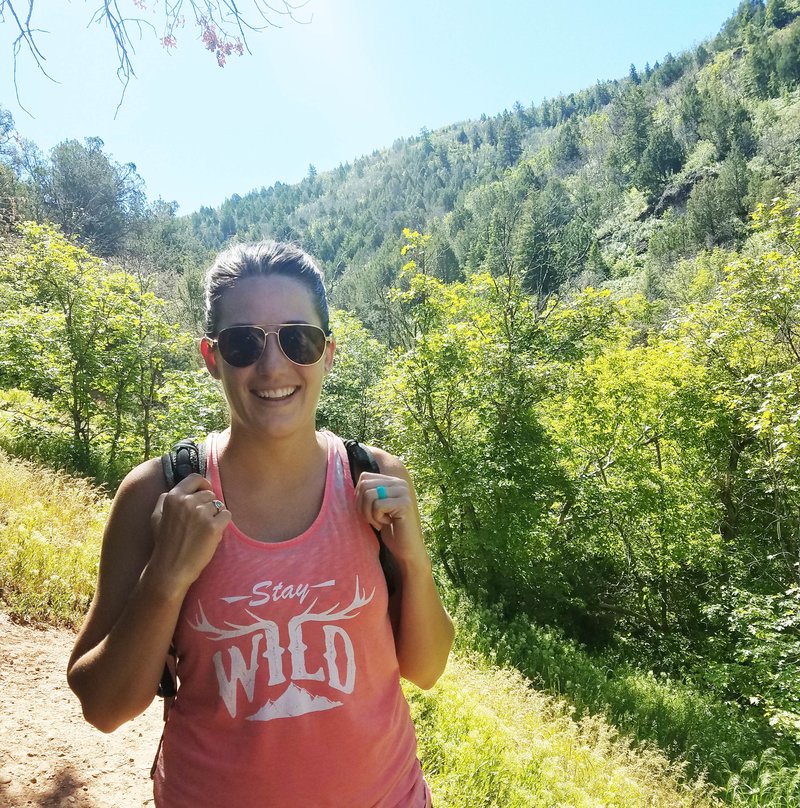 Kandis represents Rockstarlette Outdoors in Utah.
"I was lucky enough to grow up in a family who has always loved the outdoors. I grew up hunting, camping, and pretty much doing anything outdoors. I have always been sort of a tom boy, I did cheer leading in Jr High school but found out fast that it was not for me. I decided to play basketball instead.  I played all of Jr high and high school on the basketball team and loved every minute of it. Snowboarding was always a favorite of mine to, my parents put me and my siblings into lessons when we were really little and we were always driving up the canyon during the winter to meet up with a bunch of friends. 
The outdoors has always been a huge part of my life. I have been hunting and fishing since I was old enough to do so. The first animal I ever shot with my bow was my antelope and it was the most exhilarating feeling, I was hooked ever since then. My husband has got me really hooked on bass fishing as well and that has been a fun new outdoor activity for me. I am a archery girl and have also shot in a few competitive archery shoots that have been really challenging but fun as well.  All and all as long as I am outside I am happy, I don't even have to be doing anything as long as I am outside and the sun is on my face I am set. Rockstartlette Outdoors has given me the greatest opportunity to meet new friends and be apart of something that I love so much. It has been so much fun and have really loved being apart of this amazing family!"
Kandis started with RO as a Brand Ambassador and moved to a Field Staff position in 2017.

---
Rockstarlette Outdoors Field Staff: Kelly 
Kelly represents RO in Oklahoma.

" I grew up riding horses in 4-H and rodeo, helping my parents raise Registered Angus cattle, and showing my own livestock through FFA. Agriculture is a big part of my life. I believe in providing for as many others as I can. My husband and I currently have over 500 acres of alfalfa that we bale each summer into hay and we also raise Registered Gelbvieh/Balancer beef cattle. Ive always loved the outdoors, fishing etc... but It wasn't until I met my husband over a decade ago that I was introduced to the world of hunting. Once I felt the rush of being up close and personal with the wildlife surrounding me, I was hooked. I love the closeness I feel with nature and with God, especially while bowhunting. As a mother of two children, I love helping teach them about this way of life and why we hunt. My favorite moment after a harvest so far was when my husband told our son that 'mama put food on the table'. I'm so incredibly blessed to be a part of this amazing Rockstarlette Outdoors team. "
Kelly started at Rockstarlette Outdoors as a Brand Rep and moved to a Field Staff position in 2017. 
---
Rockstarlette Outdoors Brand Reps:
Representing RO in Alaska: Brand Rep Jessica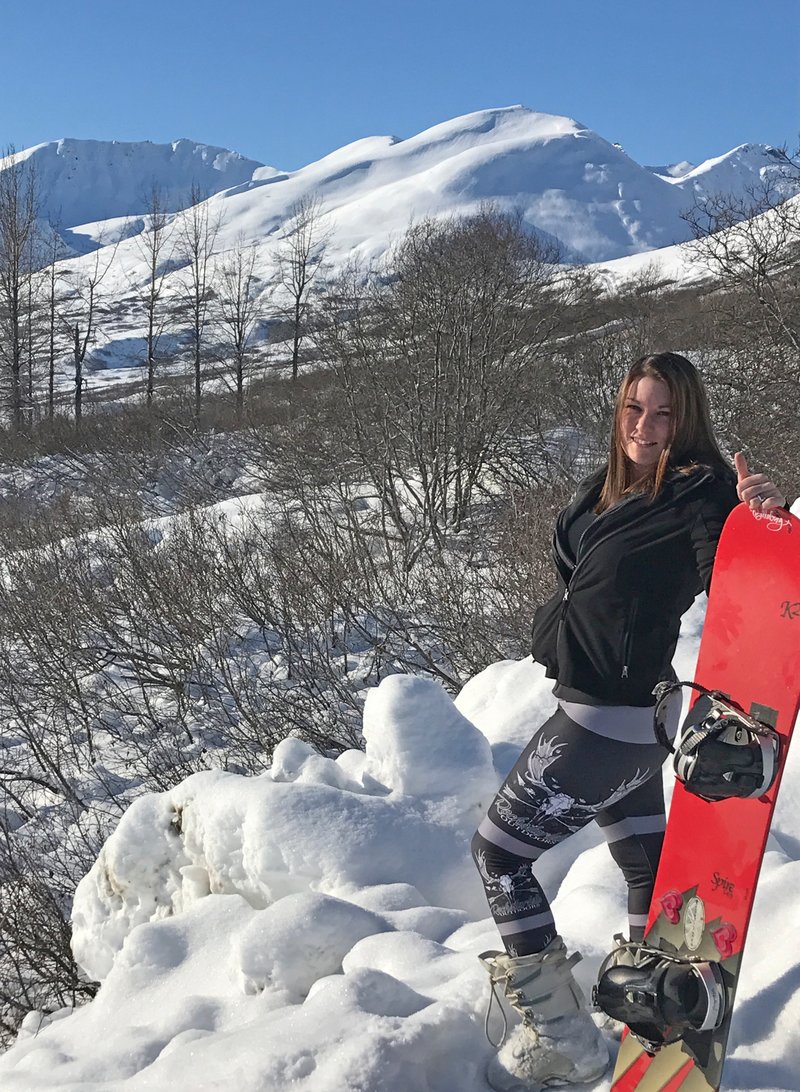 Representing RO in Colorado: Brand Rep Bayley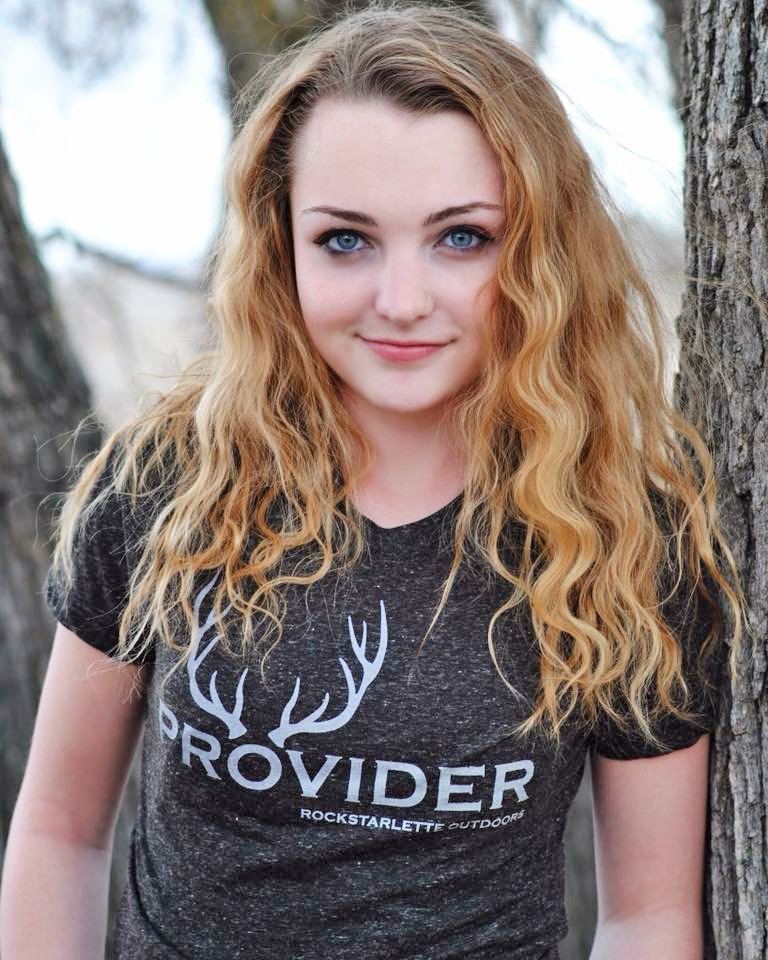 Representing RO in Nebraska: Brand Rep Brandi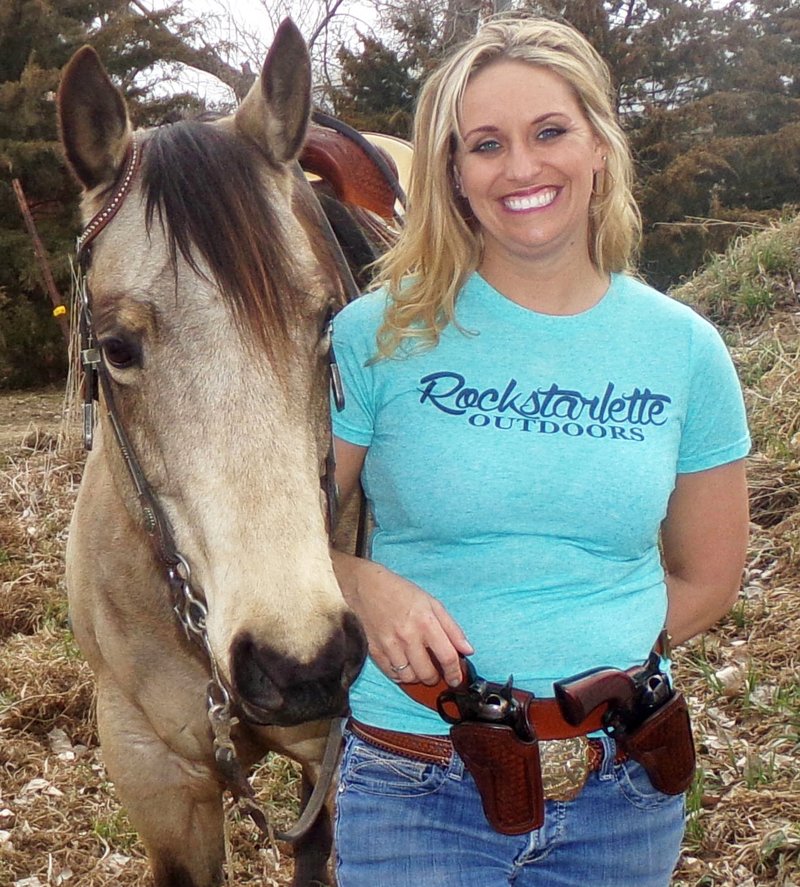 Representing RO in Texas: Brand Rep Christie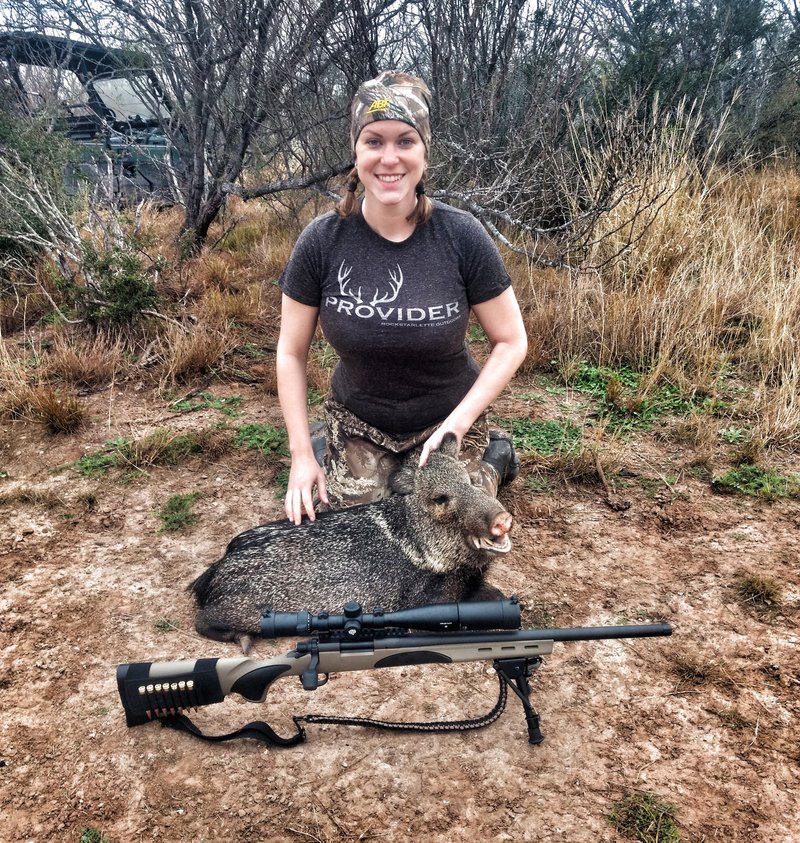 Representing RO in Kansas: Brand Rep Kallie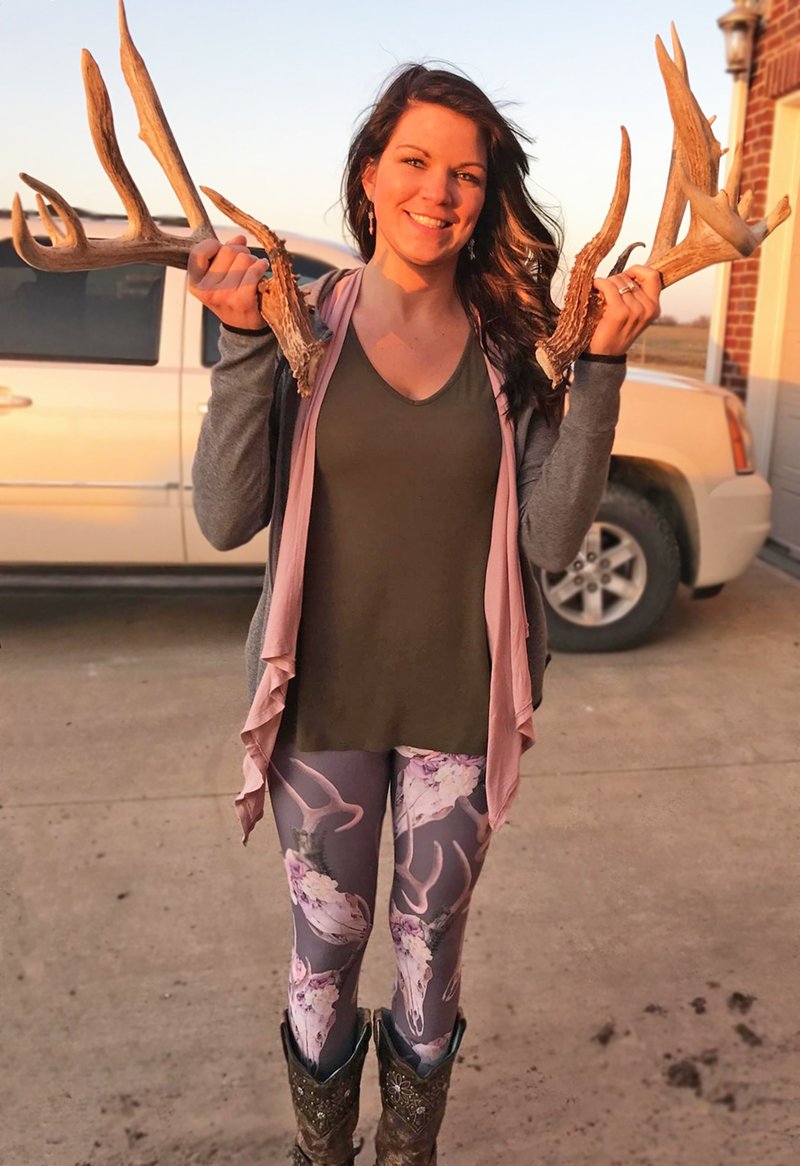 Representing RO in Louisiana: Brand Rep Laikin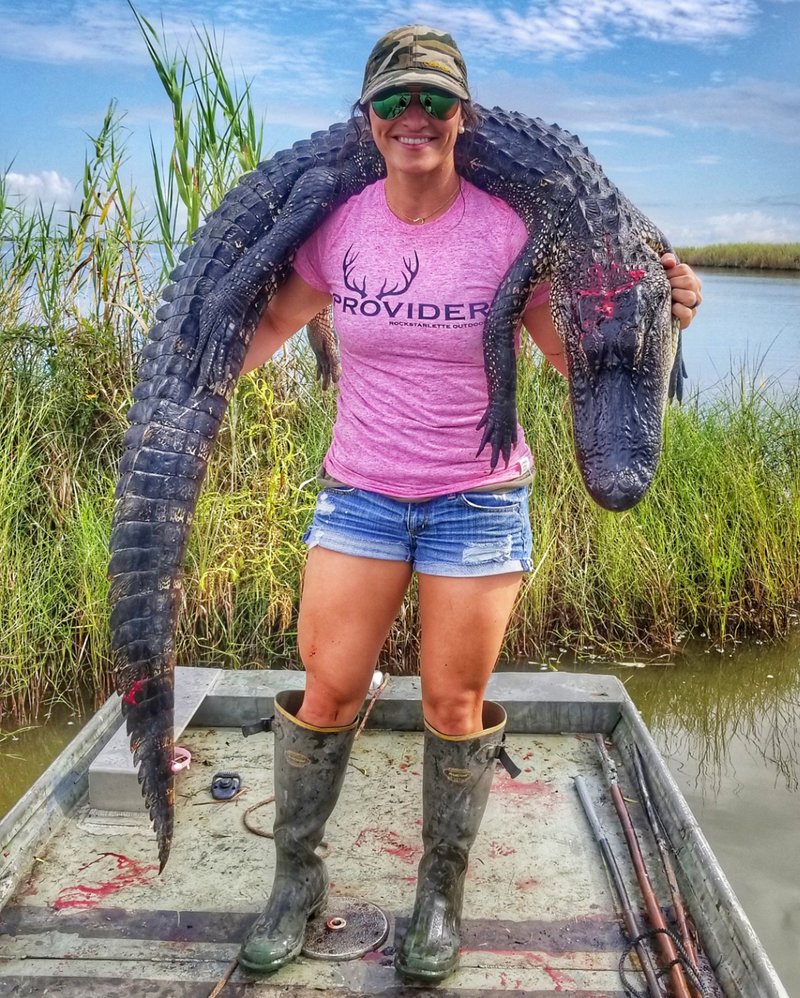 Representing RO in California: Brand Rep Nancy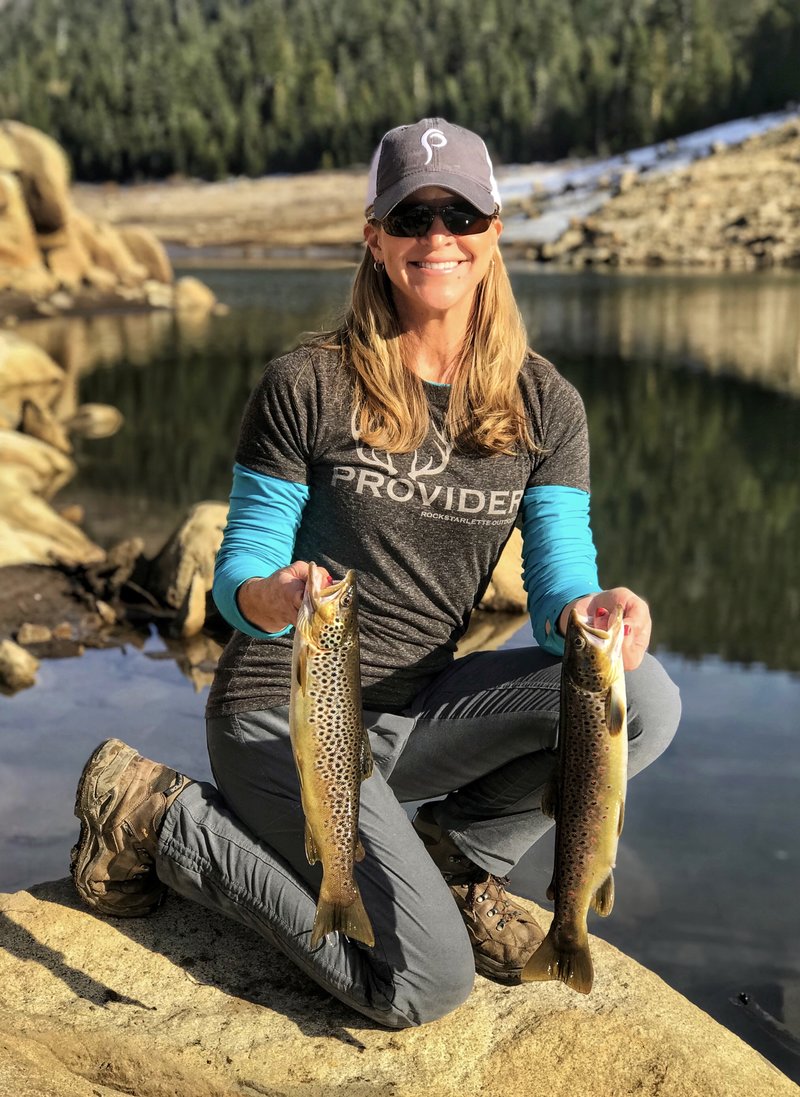 Representing RO in North Dakota: Brand Rep: Desserae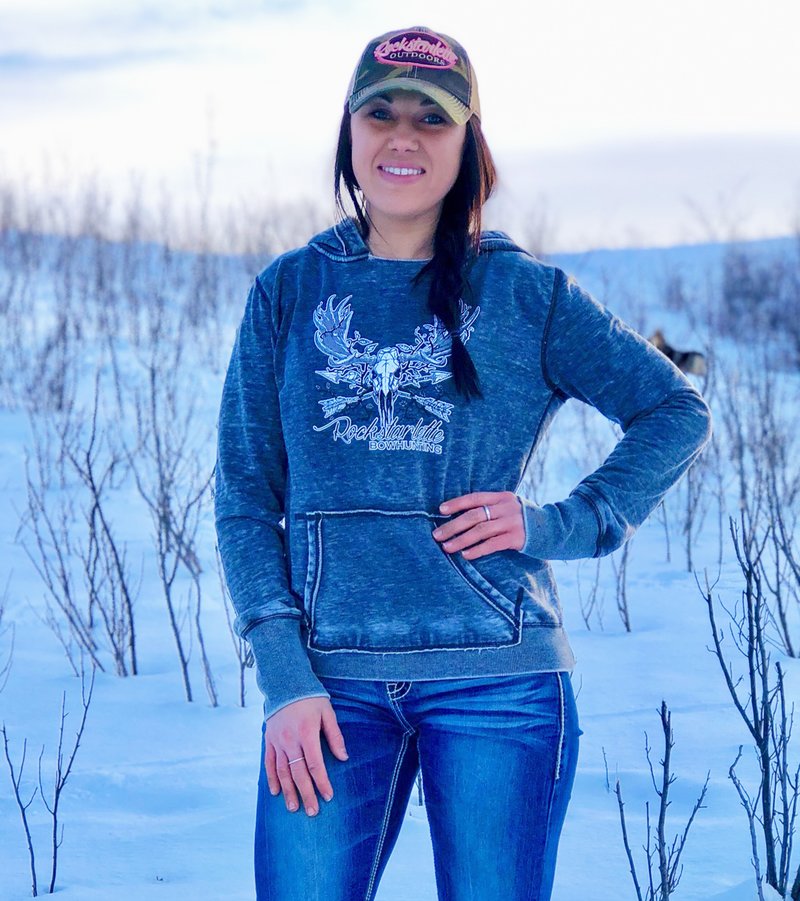 Representing RO in California: Brand Rep Sasha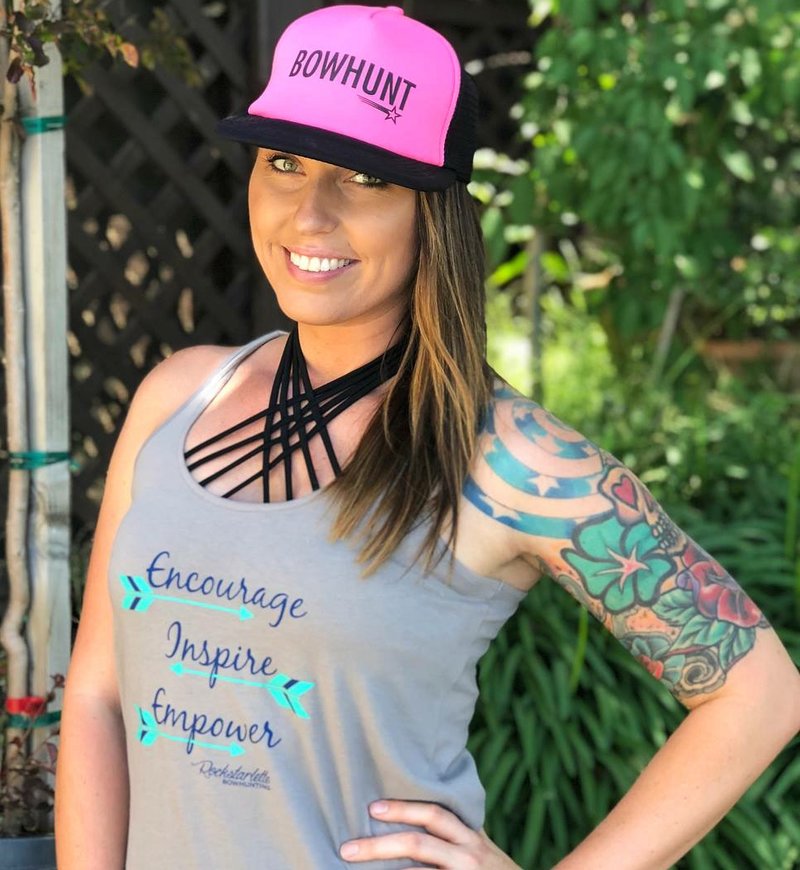 ---
Representing RO in Missouri: Brand Rep Jenny
---
Representing RO in Alaska: Brand Rep: Jen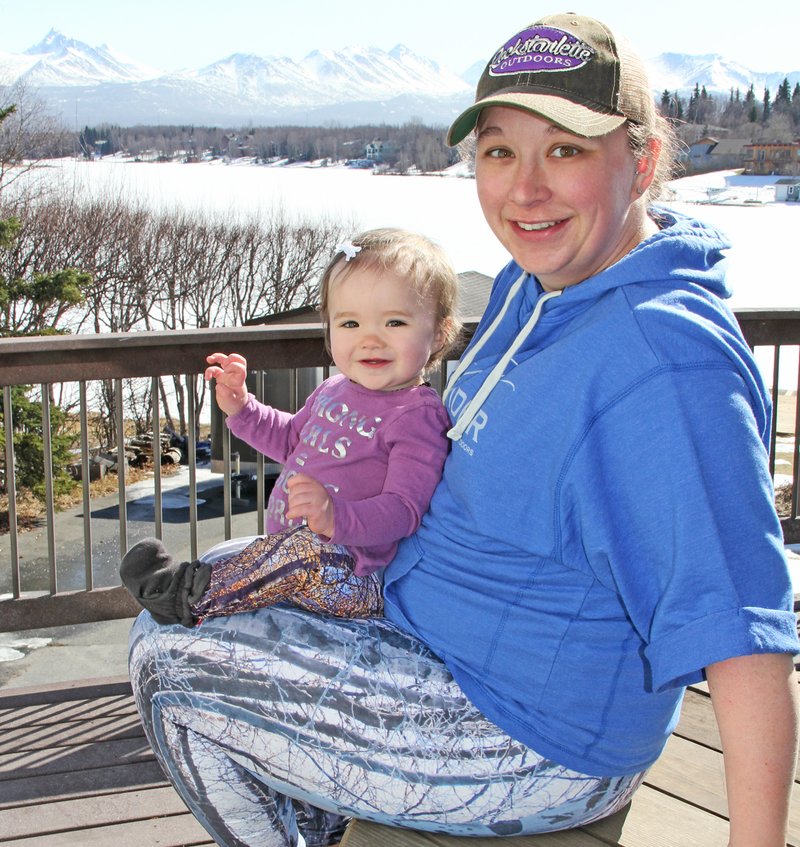 Representing RO in California & Idaho: Brand Rep: Inez

---
Representing RO in Minnesota: Brand Rep Susie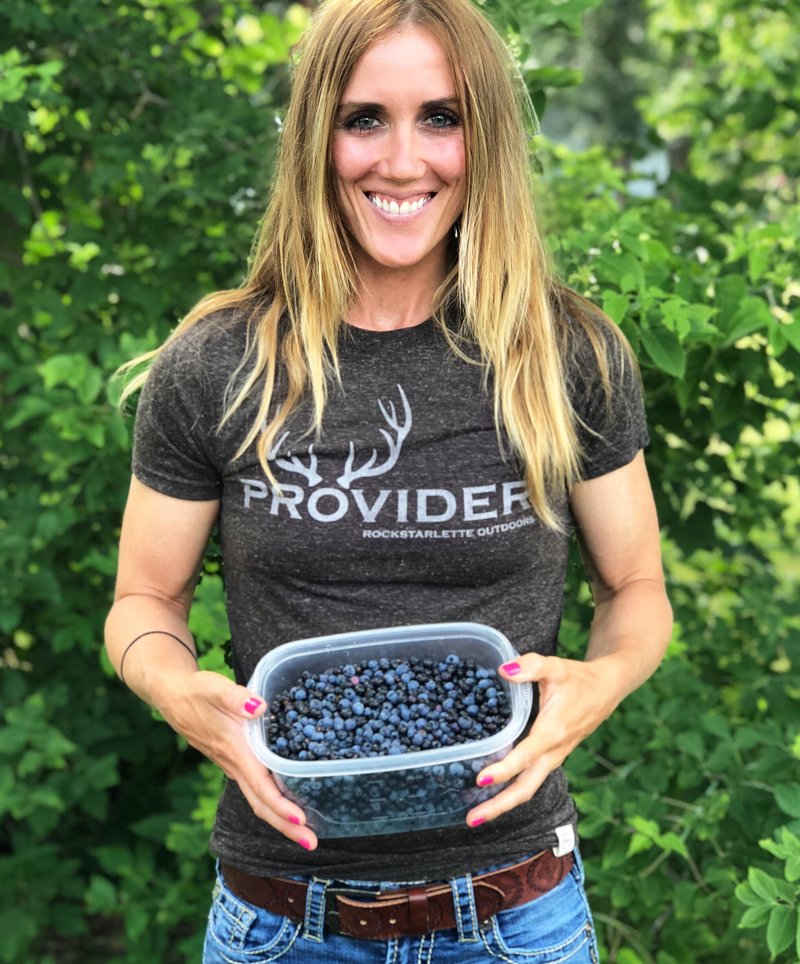 Representing RO in Montana: Brand Rep Katie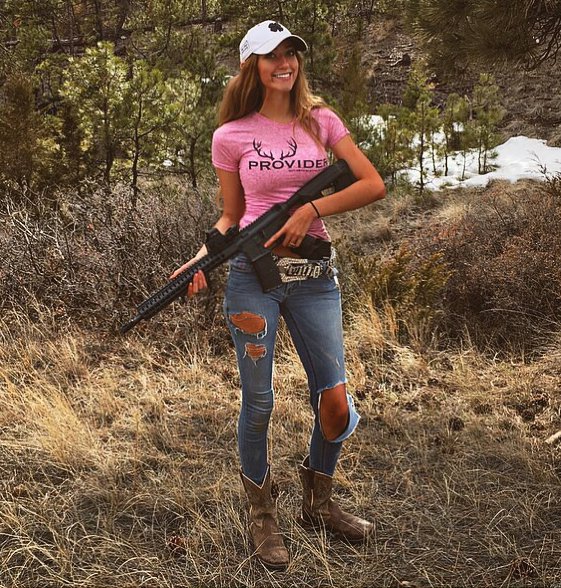 Representing RO in Florida: Brand Rep Sarah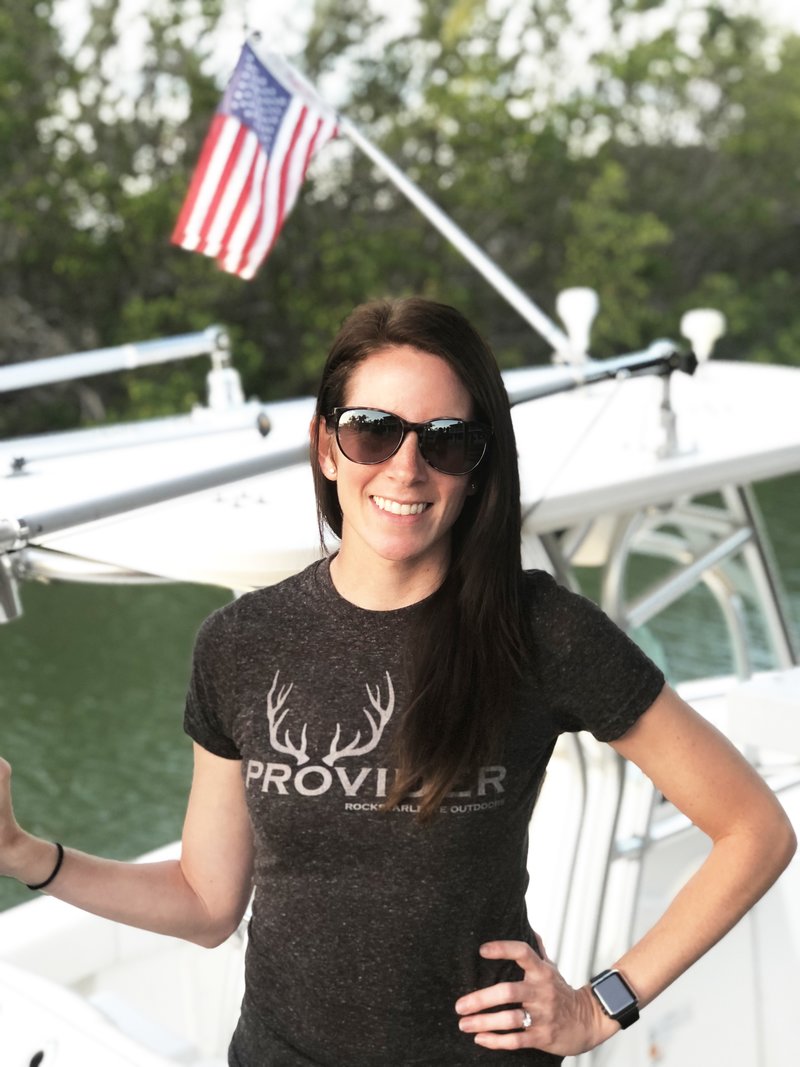 Representing RO in Colorado: Brand Rep Katie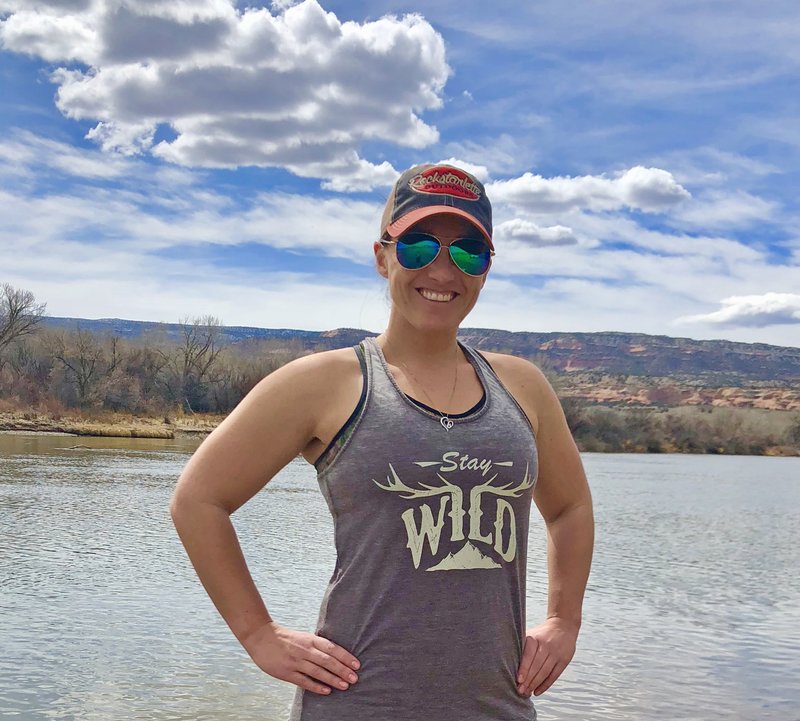 Representing RO in Texas: Brand Rep Ashley


Representing RO in New Jersey: Brand Rep Alyssa


























Representing RO in Canada: Brand Rep Marisa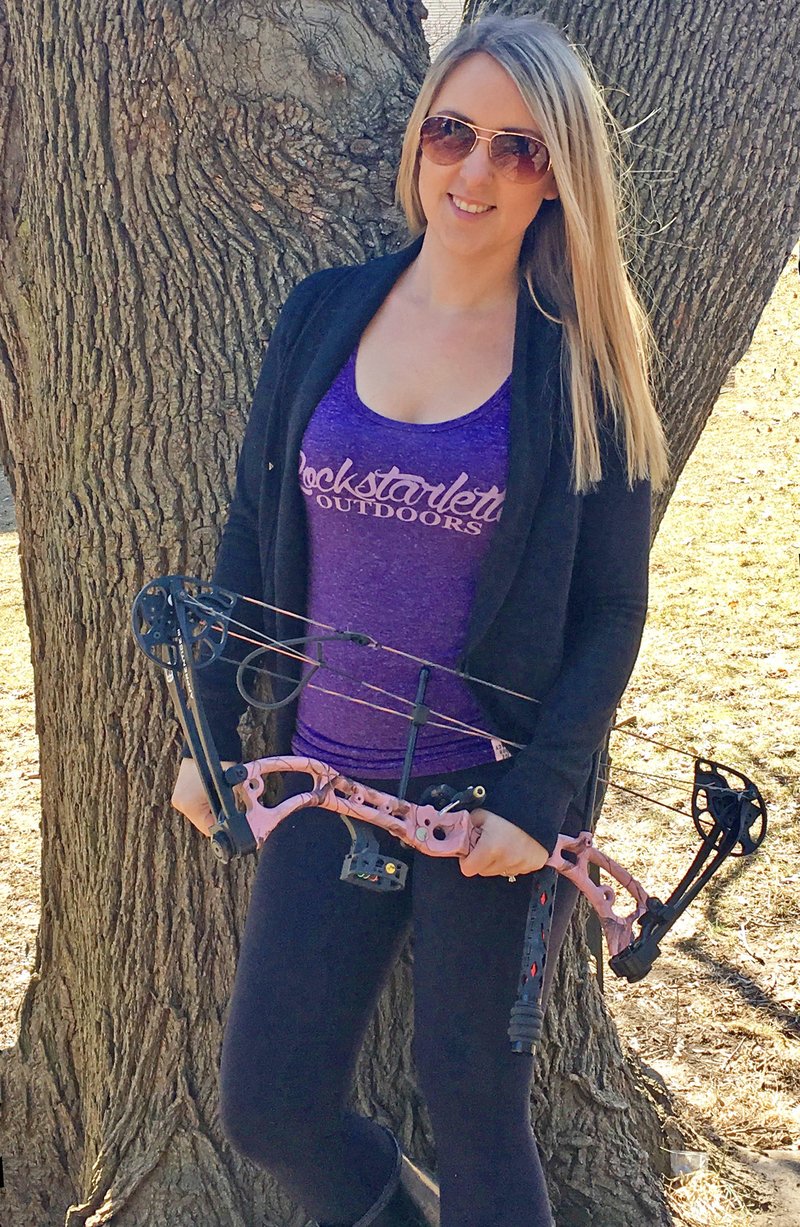 ---
Message from The Rockstarlette Outdoors Team:
We love to hunt! But more than that, we love to inspire other women to hunt, fish and to get out into the outdoors and find themselves, find their passion…..
Follow and connect with us on Facebook or Instagram; we want to hear from you – about your adventures, hunts, help you with your questions etc…! 
Click the Facebook link below and "like" our page! Dont forget to use the drop down menu on Facebook per their new rules – to choose "get notificiations" in order to get updates from us!
https://www.facebook.com/RockstarletteOutdoors
---