We are now accepting applications for staff positions Feb 12-25: Please click this link for more info: APPLY


Our Vision: Encourage. Inspire. Empower.
Rockstarlette Outdoors Active Wear designs celebrate all of the things that you love about the outdoors!  The women who feel our brand represents them are strong and independent, tough but feminine, fierce yet kind. They believe in our motto: "Encourage. Inspire. Empower" and they are not afraid to shout out someone else's accomplishment and to cheer others on. Encouraging others in no way takes away from your own accomplishments. We believe in positivity and kindness! Our brand celebrates women who provide healthy wild fish and game for their families, who forage, who hike, camp and love to get away from the city and into the wild! Rockstarlette Outdoors Active Wear allows you to have versatile clothing designs that can go from the gym to the street, from the hiking trail to out on the town! Our designs truly represent your outdoor passions and lifestyle wherever you wear them and are proudly Made in the USA!
Meet Our Owner and Team
:
Rockstarlette Outdoors Designer/ Owner Joni Marie: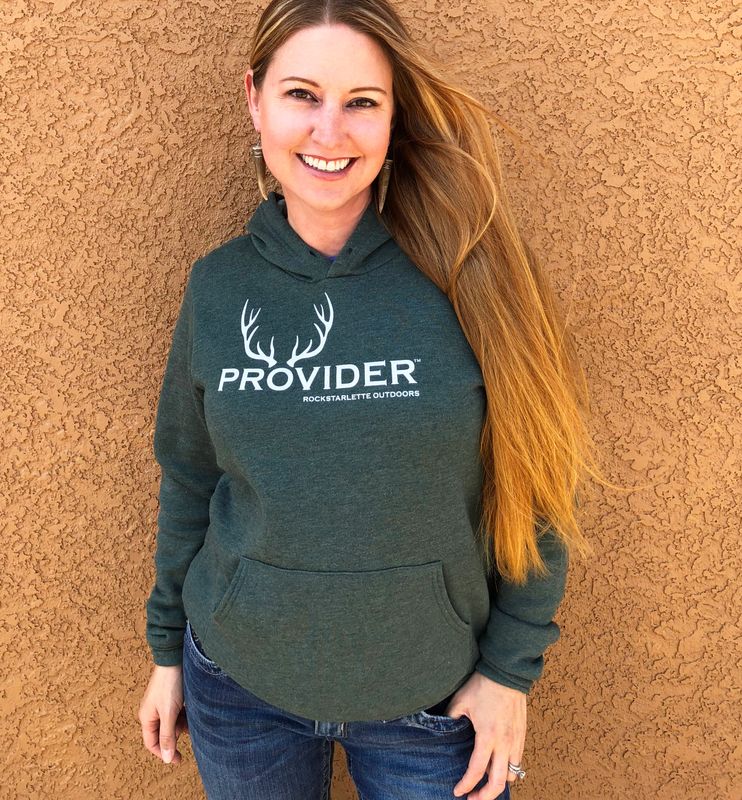 Joni was born and raised in Alaska. She grew up working on a commercial fishing site with her family every summer and really valued the life lessons she learned there about hard work and a love for being in the outdoors. She is an avid bowhunter, taking 26 animals with her bow including being the 6th woman ever on record to take a Brown Bear with a bow. Joni was the co-founder of the largest archery store in the State of Alaska; which she operated for 7 years. During the years that she owned the archery shop she taught thousands of men, women and kids how to shoot a bow, outfitted them for their hunts and found a real passion for the education side of hunting. She was incredibly honored to receive the Diana Award from Safari Club International for her work in Conservation and working to grow the sport of archery through education. Joni was recently diagnosed with a rare disease which slowly destroys many of her internal organs. The damage to her lungs, circulation and other organs made running her archery store incredibly difficult and she sold the archery store, and relocated to Arizona to be close to specific medical treatment for her disease at the Mayo Clinic in Scottsdale. She continues to fight for remission in her disease and refuses to let it "win" by slowing her down from the outdoor activities that she loves. Joni loves fishing, shooting shotguns, riding her Harley, bird hunting (bowhunting of course!) and is a passionate 2nd amendment supporter.  Joni came up with RO's company motto: "Encourage. Inspire. Empower." because of her outlook on supporting and encouraging other women. "A candle loses nothing by lighting another candle" is one of her favorite sayings, meaning that you lose nothing by cheering on others. She is a firm believer in the power of sisterhood and works hard to have a staff that uphold those values in the way that they represent the brand. She designs all of the Rockstarlette Outdoors items/logos and patterns herself and proudly manufactures the brand in the USA.
Joni is a National Pro Factory Staff Shooter for Athens Archery, QAD and Prois.  She also enjoys being a contributing writer for several hunting magazines including Pope and Young Ethics and is the Arizona State Coordinator for Prois. 
---
Representing RO in Oklahoma: Courtney S
 

"I have always had a great love for the outdoors. I developed a passion for archery in early 2014, and spent my first season in the woods with my bow rather than a rifle successfully harvesting a whitetail just days before season ended. I am a single mother to a little archer named Camden. She goes everywhere with me and my daughter quickly followed my lead and became obsessed with archery as well. We also enjoy deer hunting together with our guns. We cherish every moment we are given in the woods together, and enjoy finding ways to spend our time outdoors outside of hunting season by shooting our bows daily, fishing and scouting for deer. I want to ensure that my daughter is raised with a love of the outdoors, and I enjoy encouraging other women and children to spend time in the outdoors as well."  
Courtney represents Rockstarlette Outdoors in Oklahoma. She was thrilled to come along on our 2016 ladies group hunt to Africa where she took a Zebra with her crossbow and an Impala with her rifle. She is also enjoys handcrafting jewelry.
---
Representing RO in Idaho: Shannon 
"I have been incredibly blessed to have such an outdoorsy family. I am an avid hunter, with a specific passion for bowhunting. I enjoy sharing my hunting stories through writing. I have been honored to have my stories featured in several magazines and online blogs. I also have a great love for fishing, especially ice fishing. I couldn't think of anything I would rather be doing during the cold winter months! In the spring I enjoy competing in 3-D archery shoots, shed antler hunting, and looking for morel mushrooms. During the summer you will find me camping every weekend in the gorgeous mountains of Idaho and riding atv's in search of new and exciting scenery. I am so thrilled to be a part of the Rockstarlette Outdoors team and everything that they stand for! Encourage, Inspire, Empower!"
---
Representing RO in Oklahoma: Shay 
In her own words:

"I am a small town gal from OK and I really try to get out and enjoy the little things in nature. My life revolves around my kids and the outdoors. I truly look forward to the hot summer days and going noodling or bowfishing. I also love going mudding and I love to bowhunt. There is nothing better than sitting alone in my tree stand closer to God and listening to nature, smelling fresh air and seeing deer or hogs just 20 yards away.  I love the outdoors and want to help get more women and children out there to enjoy it too. I really enjoy being able to share what I love with others. I have been a fan of this company for quite a while and I love how the Rockstarlette motto shows how important it is to empower others and to always be positive!"
---
Representing RO in Ohio: Steph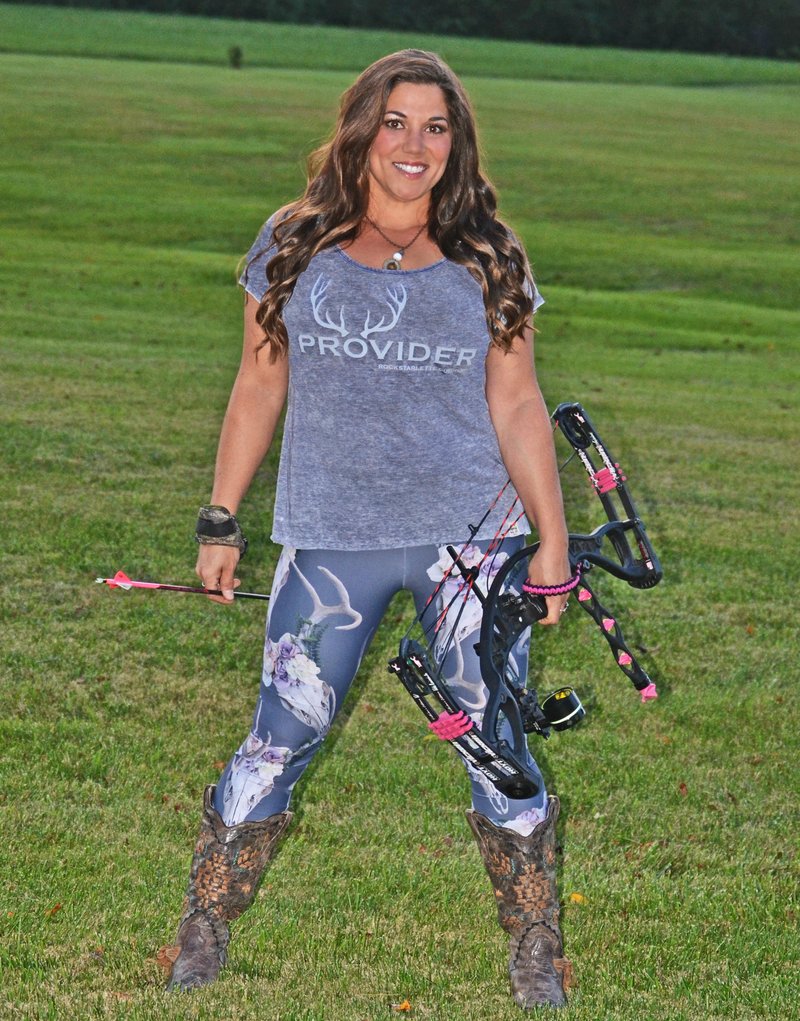 "Growing up in the Midwest I was beyond blessed to live an outdoor lifestyle.  Hunting, fishing and gathering have been a way of life since as early as I can remember. Hiking through the woods, riding ATV's, getting muddy, playing in the creeks and streams always kept me outdoors.  I enjoy many sports such as softball, volleyball, golf, snow skiing and water skiing.  When I was only 16 years old I took up the sport of skydiving.  I guess you could call me a little bit of an adrenaline junkie.  My life revolves around the seasons.  As an avid hunter I'm always preparing for what's coming next.  I enjoy hunting whitetails, turkey, rabbits, coyotes and squirrels.  Some of my hunts have taken me across the country and the globe.  From hunting wolves in Canada to plains game animals in South Africa I'm always looking for my next adventure.  When I'm not hunting I'm harvesting.  One of my favorite spring time activities is picking morel mushrooms.  This is something I've always enjoyed doing with my friends and family since I was just a child.  Finding mushrooms when I was young will remain one of my fondest memories.  I spend most of my summers gardening and preparing for the whitetail season in Ohio.  I am very involved in land management and conservation.  The last year I have donated my time to the local Safari Club International chapter to help educate the blind through a Sensory Safari trailer they provide.  It has been a humbling experience to be part of such a great organization.  I have met so many wonderful women  through working in the hunting industry and my time spent representing amazing companies like Rockstarlette Outdoors who continually inspire and encourage women to pursue their passions no matter what they are! "
Steph is also the Co-Owner of Landgea.com 
---
Representing RO in North Dakota: Courtney W 
In her own words:
"I was introduced to the outdoors at a very young age by my father, tagging along with him every chance I got when he was farming, hunting, and fishing. He taught me a lot of valuable skills and I still enjoy fishing and deer hunting with him every chance I get. I was introduced to archery in 2013 and it quickly became a passion, and I harvested my first whitetail with a bow in 2015. I spend as much time as possible outdoors and I have a wide variety of outdoor interests including hunting, fishing, ice fishing, hiking, horseback riding, and camping. I'm always looking to expand my outdoor knowledge and skills and pick up new outdoor hobbies.
Courtney is also a Field Staff for iHuntFit and Heated Hunts.
---
Representing RO in Nebraska: Angie
In her own words:
"I grew up tagging along with dad on bird and coyote hunts, and now he tags along with me! My parents both instilled a love for the outdoors in me and along with my husband have been great encouragers and a huge support system for my crazy hunting habits. I love everything outdoors including hunting everything from birds to big game,  fishing and trapping. I've been bowhunting for 20 years and am also self taught in spear hunting. Challenging myself is my greatest adventure! I also love gardening, canning my own food and making custom jewelry and belts! I am very passionate about sharing what I love with others and helping them get a start on their outdoor adventures. Rockstarlette Outdoors is a wonderful group and platform to continue that and I'm grateful for the opportunity to be on this team!"
Angie is also on Staff for Cabelas and Deaux Girl
---
Representing RO on Oklahoma: Kelly 

" I grew up riding horses in 4-H and rodeo, helping my parents raise Registered Angus cattle, and showing my own livestock through FFA. Agriculture is a big part of my life. I believe in providing for as many others as I can. My husband and I currently have over 500 acres of alfalfa that we bale each summer into hay and we also raise Registered Gelbvieh/Balancer beef cattle. Ive always loved the outdoors, fishing etc... but It wasn't until I met my husband over a decade ago that I was introduced to the world of hunting. Once I felt the rush of being up close and personal with the wildlife surrounding me, I was hooked. I love the closeness I feel with nature and with God, especially while bowhunting. As a mother of two children, I love helping teach them about this way of life and why we hunt. My favorite moment after a harvest so far was when my husband told our son that 'mama put food on the table'. I'm so incredibly blessed to be a part of this amazing Rockstarlette Outdoors team. "


Representing RO in Alaska:  Jessica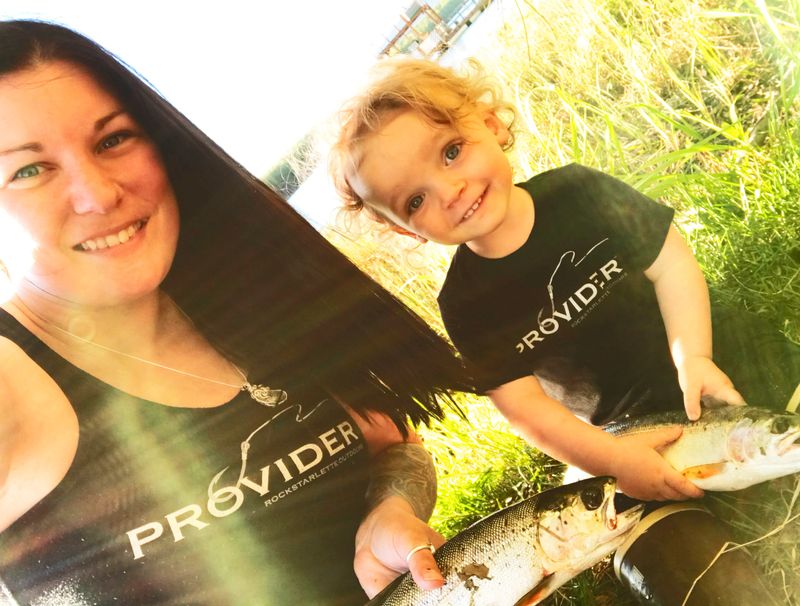 Representing RO in Texas: Priss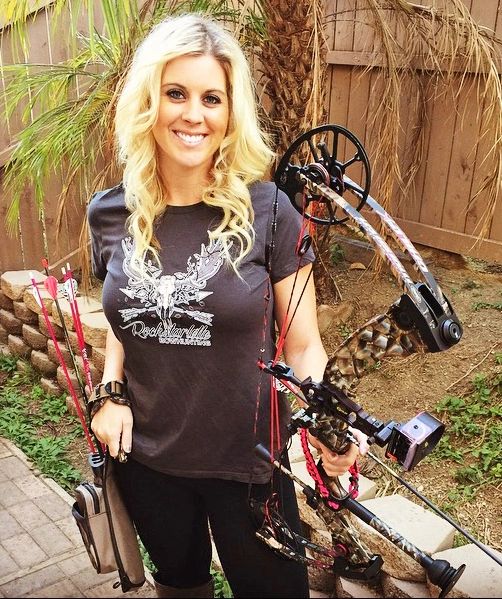 Representing RO in Kansas:  Kallie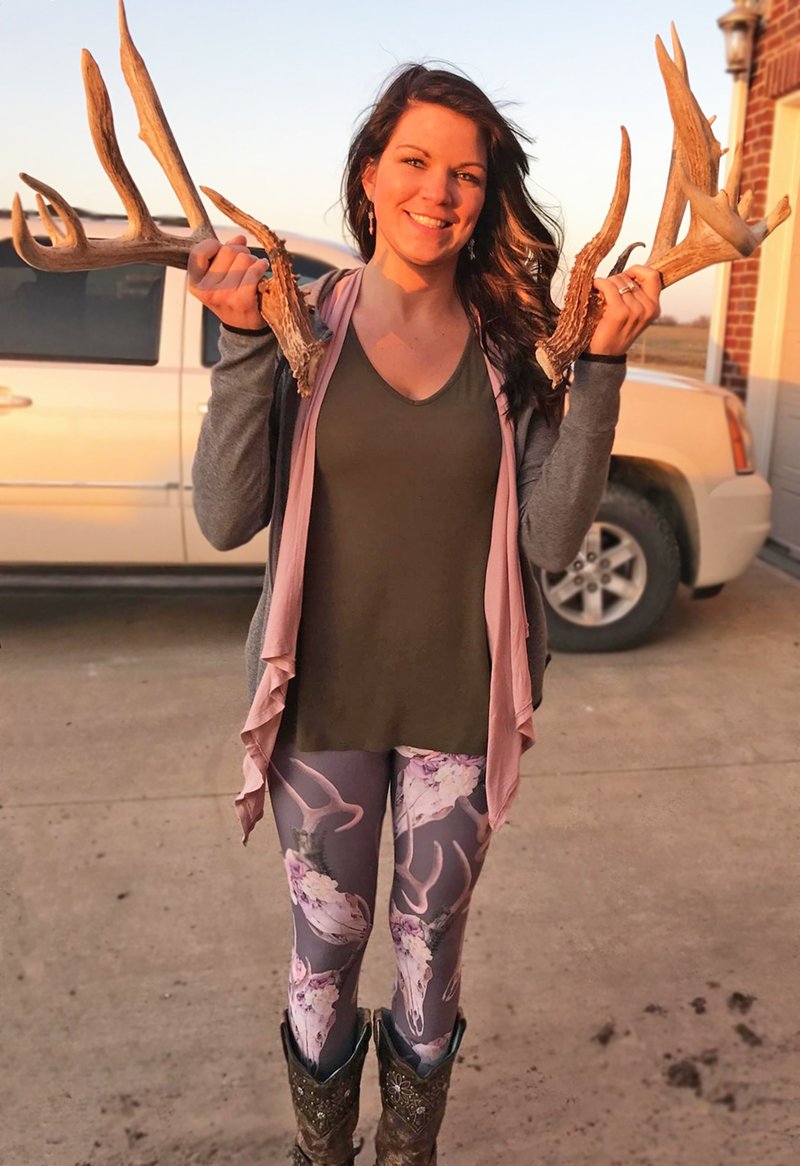 Representing RO in Louisiana:  Laikin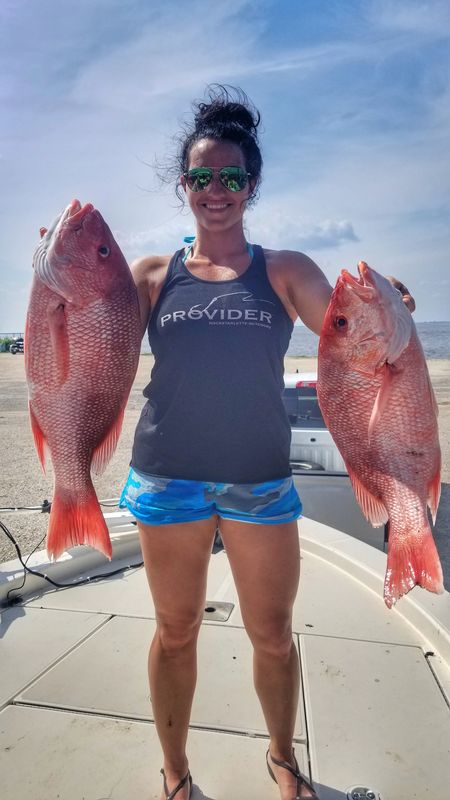 Representing RO in California:  Nancy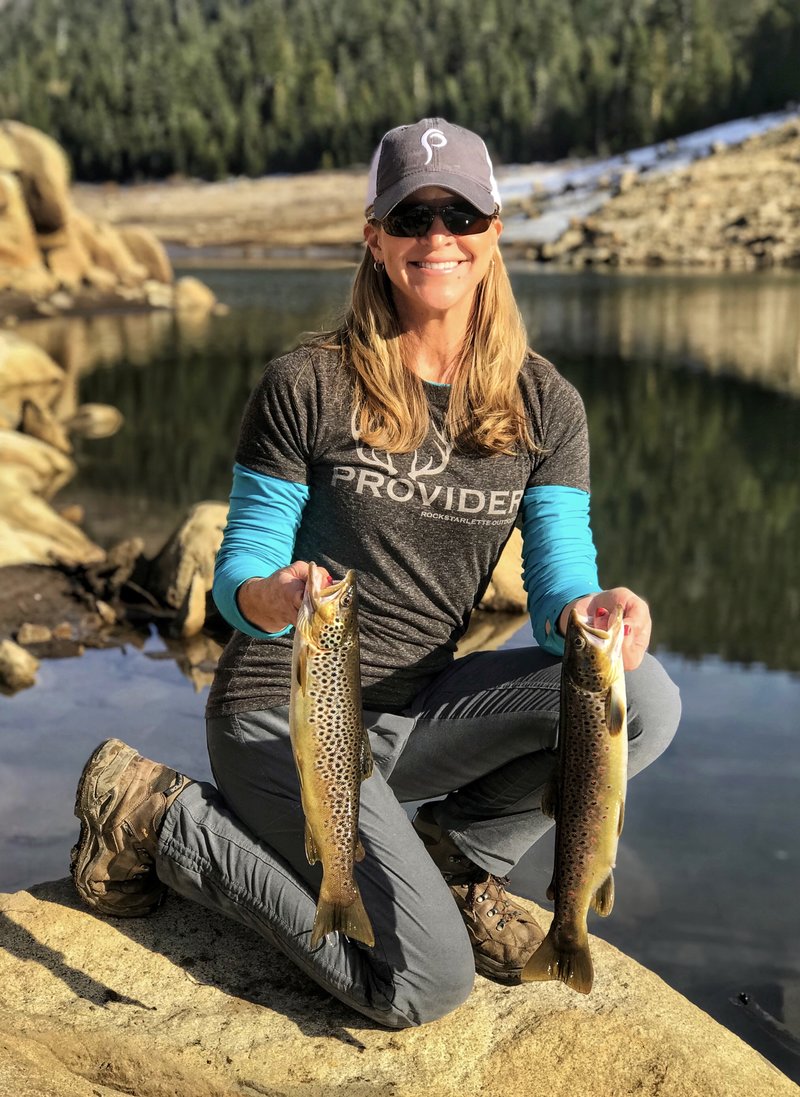 Representing RO in Washington: Shannan 


Representing RO in California: Sasha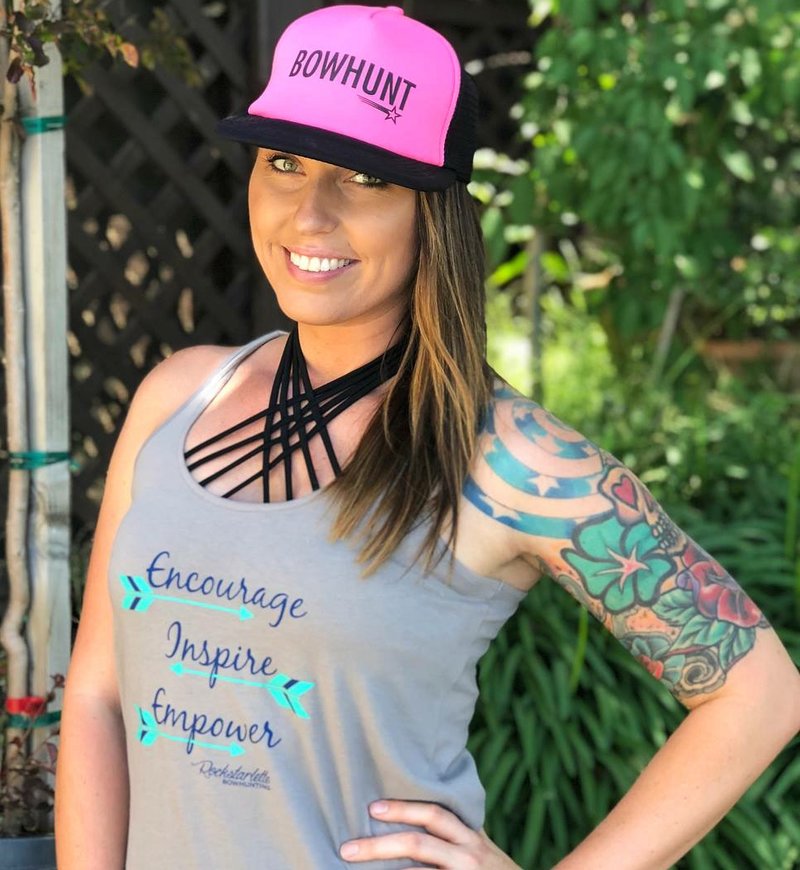 ---
Representing RO in Alaska:  Jen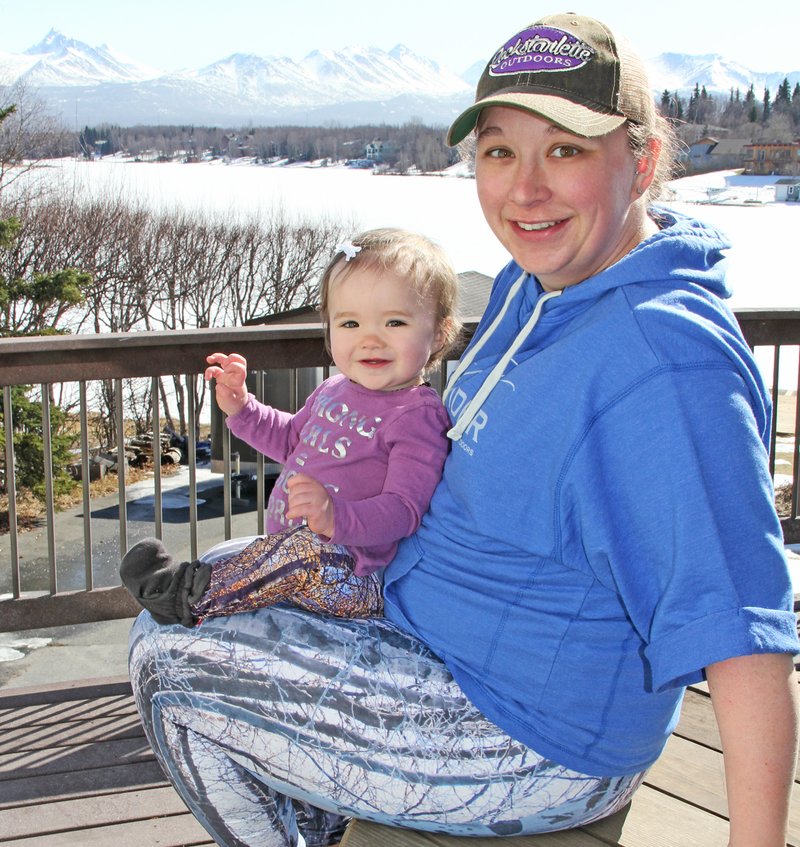 ---
Representing RO in Minnesota:  Susie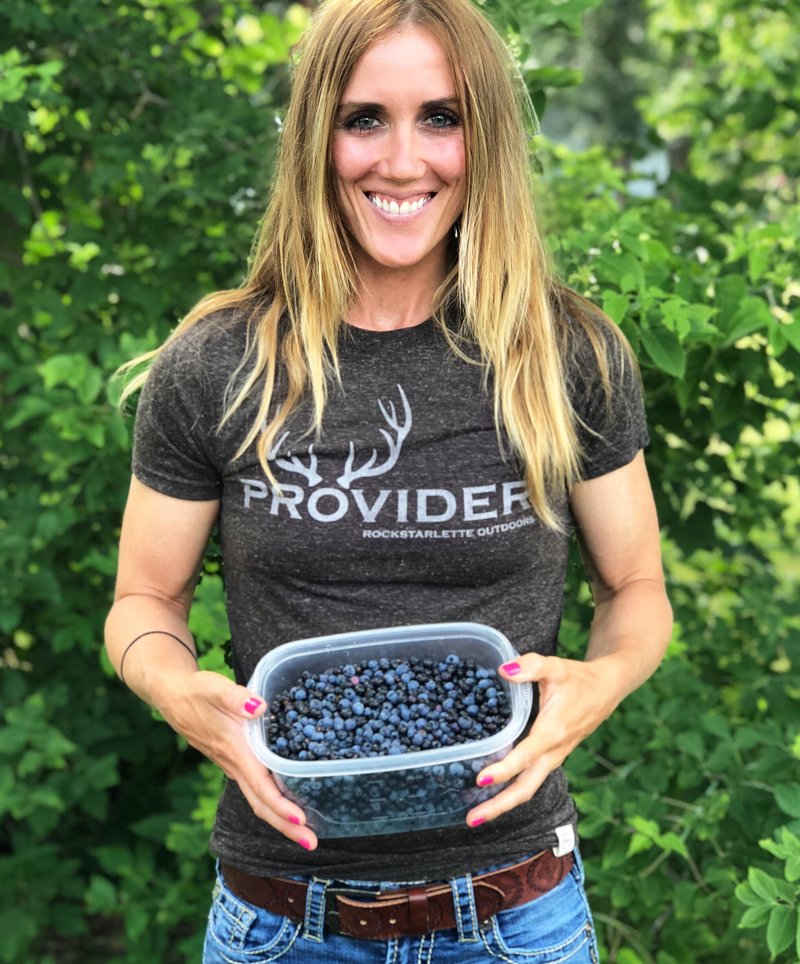 Representing RO in Colorado: Katie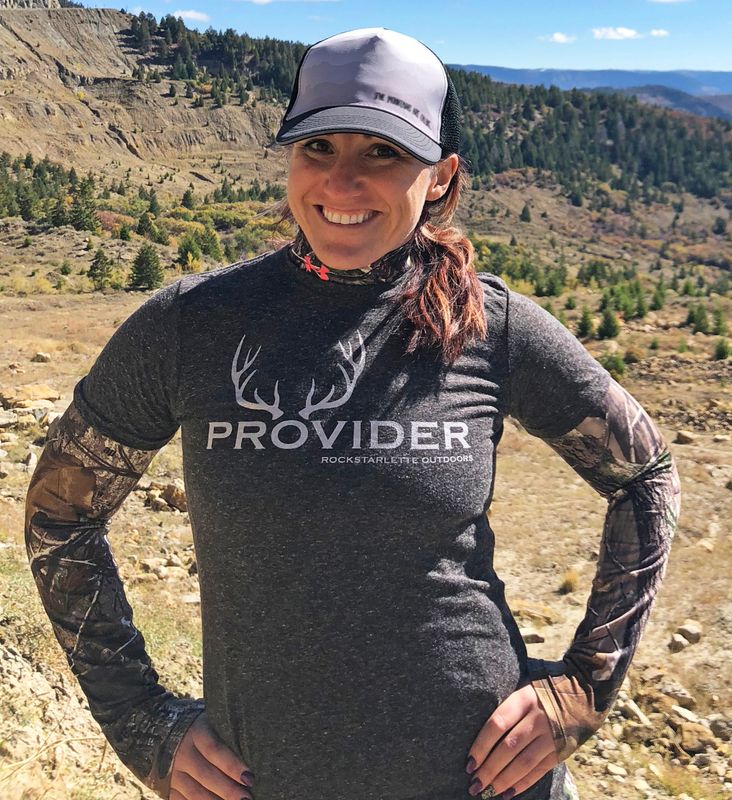 Representing RO In Alaska: Jayme
Jayme was born and raised in Alaska, she has always had a passion for fishing, camping and the outdoors but didn't find her love for hunting until 2012 when she attended her first Rockstarlette Outdoors Women's group hunting trip. The hunt was  a black bear bowhunt where she harvested her first big game animal with a bow. After that, she had the bug for bowhunting and has been pursuing it every chance she gets. She enjoys volunteering to teach Women's Archery classes for Alaska Department of Fish and Game and is a NASP Certified archery instructor. She is an avid second amendment supporter and enjoys shooting guns and bird hunting.  Jayme calls herself a "crazy hockey mom" cheering over the top at all her son's hockey games.  Jayme always says, "my kids are my world" and gets them outdoors in her beautiful home state of Alaska every chance she gets!
Rockstarlette Outdoors is proud to be a sponsor of Maggie Williams Miss Teen USA Arkansas
Maggie Williams is an 18-year-old Christian, outdoor enthusiast and archer who loves writing, politics, and all things related to health. Maggie preaches the importance of an active lifestyle and staying heart healthy, with a mantra of love, kindness and living authentically. Maggie is an adrenaline junkie and enjoys traveling, exploring, and never turns down an adventure. Maggie is Miss Arkansas Teen USA 2019, and competed at the upcoming Miss Teen USA competition in Reno-Tahoe in April 2019; making it into the top 15 Finalists. Rockstarlette Outdoors is proud to be a sponsor of this amazing young outdoors woman who represents our company motto of Encourage. Inspire. Empower!!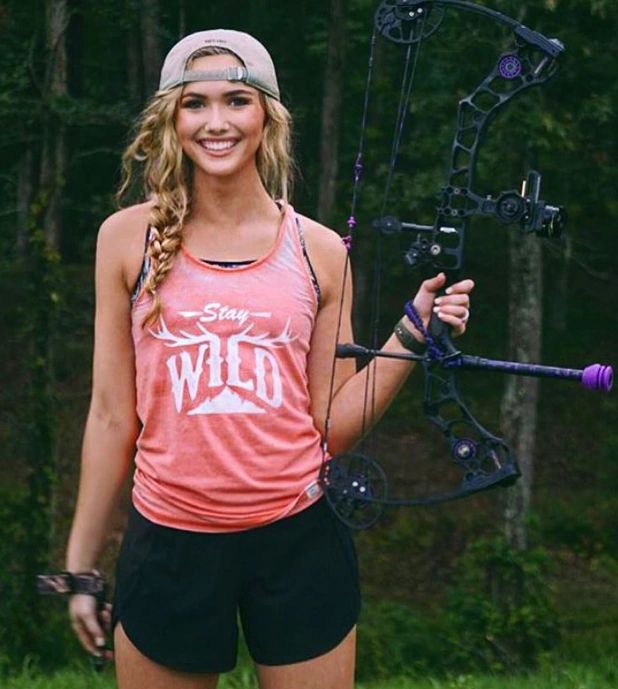 ---
Message from The Rockstarlette Outdoors Team:
We love to hunt! But more than that, we love to inspire other women to hunt, fish and to get out into the outdoors and find themselves, find their passion…..
Follow and connect with us on Facebook or Instagram; we want to hear from you – about your adventures, hunts, help you with your questions etc…! 
Click the Facebook link below and "like" our page! Dont forget to use the drop down menu on Facebook per their new rules – to choose "get notificiations" in order to get updates from us!
https://www.facebook.com/RockstarletteOutdoors
---